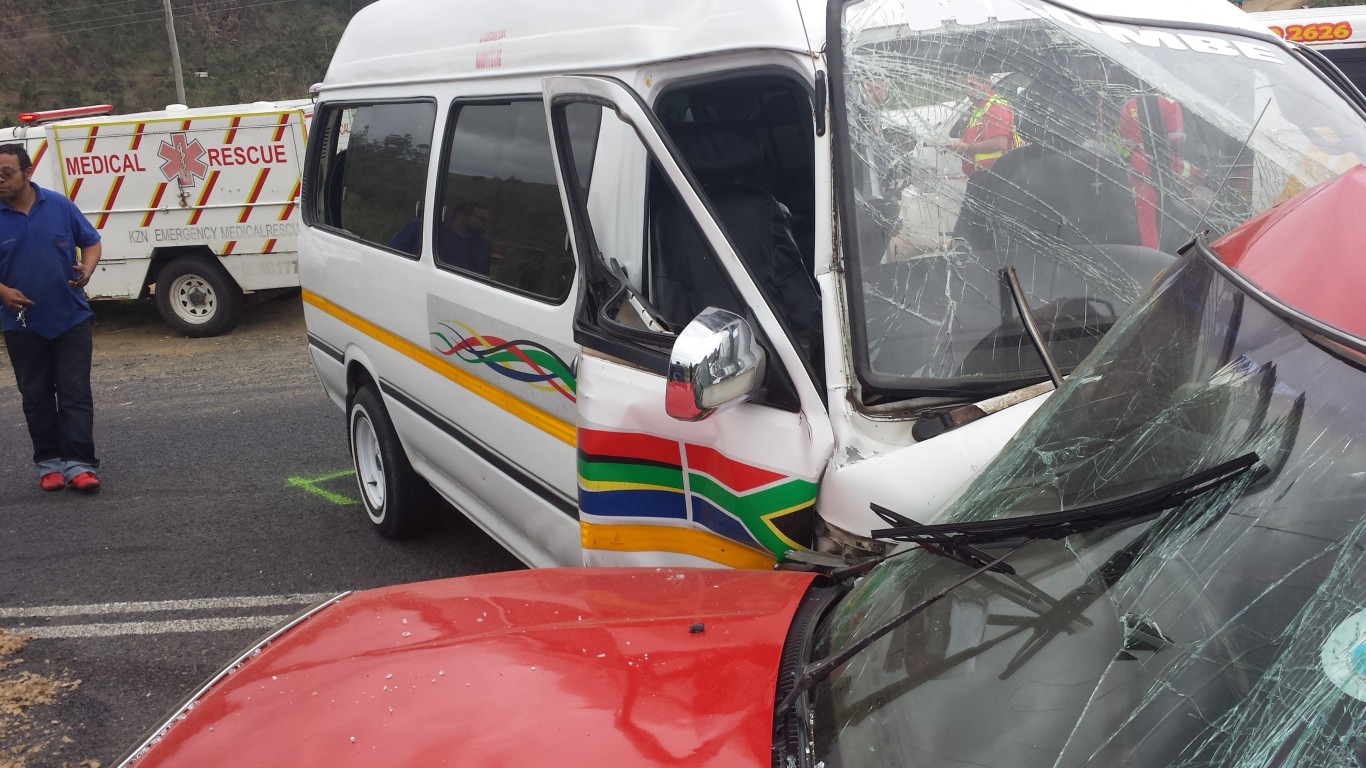 Earlier this afternoon a car and a minibus collided on the old St Faiths road in Lousiana close to Port Shepstone.
Emergency services responded to the scene, which had been surrounded by a large crowd of by standers from the nearby houses. A total of 13 patient's, including a small baby were treated by paramedics from several ambulance services. Fortunately the majority of the patients had only sustained minor injuries, including the small baby. The patients were transported to Port Shepstone hospital for continued medical care.
Amazingly despite there being major damage to the areas on both vehicles where the drivers of the vehicles were seated the drivers managed to escape critical injuries.
The police, who were also on scene are investigating the exact cause of the collision.
Robert Mckenzie
Media Liaison Officer: Emergency Medical Services