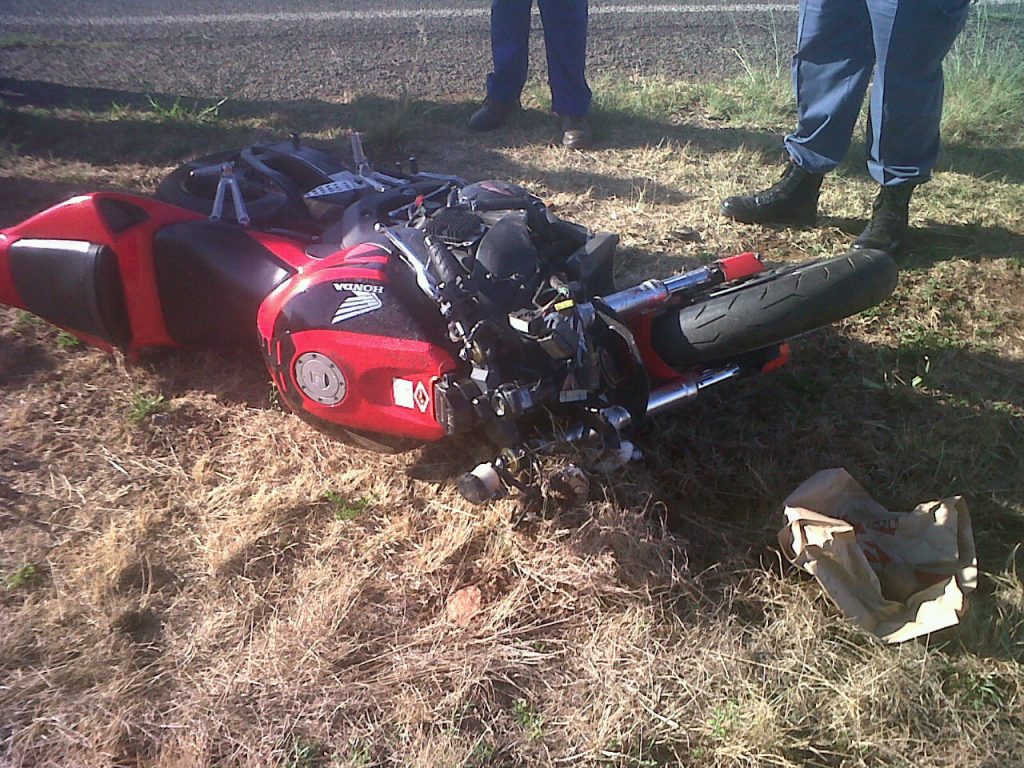 A collision involving a motorcycle and motor vehicle on the N12 Holtzhausen Road near Potchefstroom left a man seriously injured.
Netcare 911 paramedics and other services arrived on scene and found the motorcycle on the roadway.
Upon assessment of the motorcyclist, who was lying on the roadway it was found he had sustained serious injuries. The occupants of the motor vehicle were not injured during the accident.
The seriously injured motorcyclist was treated on scene and transported to hospital for further medical care, under the care of an Advance Life Support Paramedic.