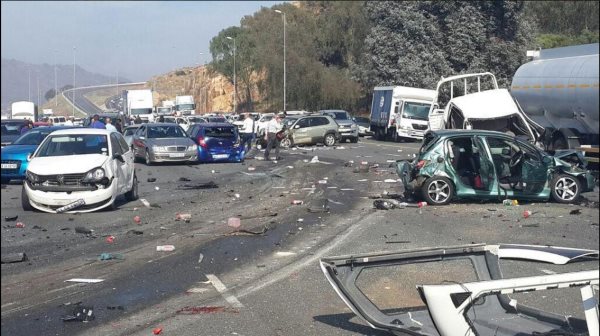 Two people have been killed and roughly 47 injured this morning when a petrol tanker collided with multiple vehicles on the N12 near the Voortrekker Road in Alberton, Johannesburg.
When ER24 paramedics, as well as other services, arrived on scene, they found multiple vehicles and car parts spread across the road.
A petrol tanker had apparently lost control and collided with the multiple vehicles.
Paramedics began their assessment and found that two people had been killed while 54 people had been injured, seven of them critically.
Paramedics immediately began their treatment of the patients, providing them with advanced life support.
Extra resources were called in by the emergency services to help treat the injured on scene.
One of the critically injured patients required rapid advanced life support and was airlifted by medical helicopter to Baragwanath Hospital for further medical treatment.
The remaining patients were treated for their injuries and transported to nearby hospitals for further treatment.
The driver of the petrol tanker told paramedics that his brakes had apparently failed, causing him to collide with the multiple vehicles.
Local authorities were on scene for further investigations.