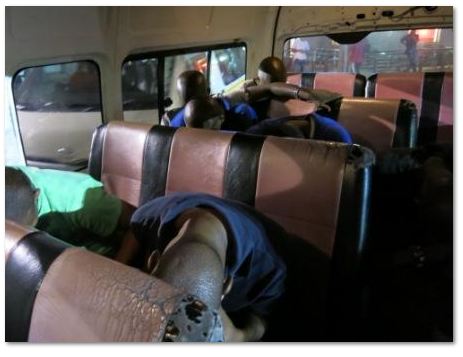 On 5 October 2014, the Chatsworth Cluster Crime Intelligence together with the National Mobile Train Unit members arrested seven suspects aged between 47 and 21 and recovered three unlicensed firearms and ammunition.
Crime Intelligence members had been following information of a gang which was going to commit an armed robbery in the Pietermaritzburg area. Once the information was verified and the members identified the vehicle which was going to be used in the armed robbery, the operational team from the National Mobile Train Unit were called for tactical purposes.
The Toyota Quantum in which the suspects were travelling in was spotted leaving Warwick Avenue, Durban joining the N3 towards Pietermaritzburg, the members wasted no time and they pounced on it.
The vehicle was stopped, there were six occupants in the taxi and when they were searched three unlicensed firearms were recovered i.e. one .38 revolver with two live rounds, one Norinco Star with three live rounds and a 7.65 pistol with nine live rounds of ammunition.
The Quantum which the suspects were travelling in was also seized by the police. Initial investigation revealed that these suspects were wanted for the spate of armed robberies which had been taking place in Durban and surrounding areas.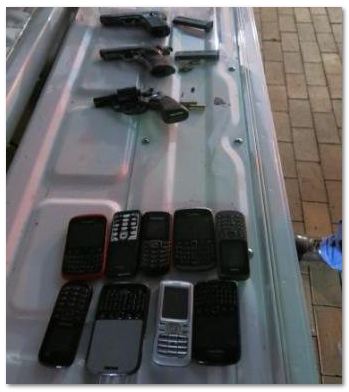 The members proceeded to KwaMashu C section and arrested one more suspect who was part of the group. They will be charged with the unlawful possession of unlicensed firearms and ammunition, they will appear in the Durban Magistrate Court today, 6 October 2014 after which they will also be linked to various armed robbery cases.
The KwaZulu-Natal Provincial Commissioner, Lieutenant General Mmamonnye Ngobeni commended police for the arrest of the suspects and recovery of the exhibits. "The recovered firearms will be sent to ballistics to ascertain if were used in any commission of the crime in the country," she said.