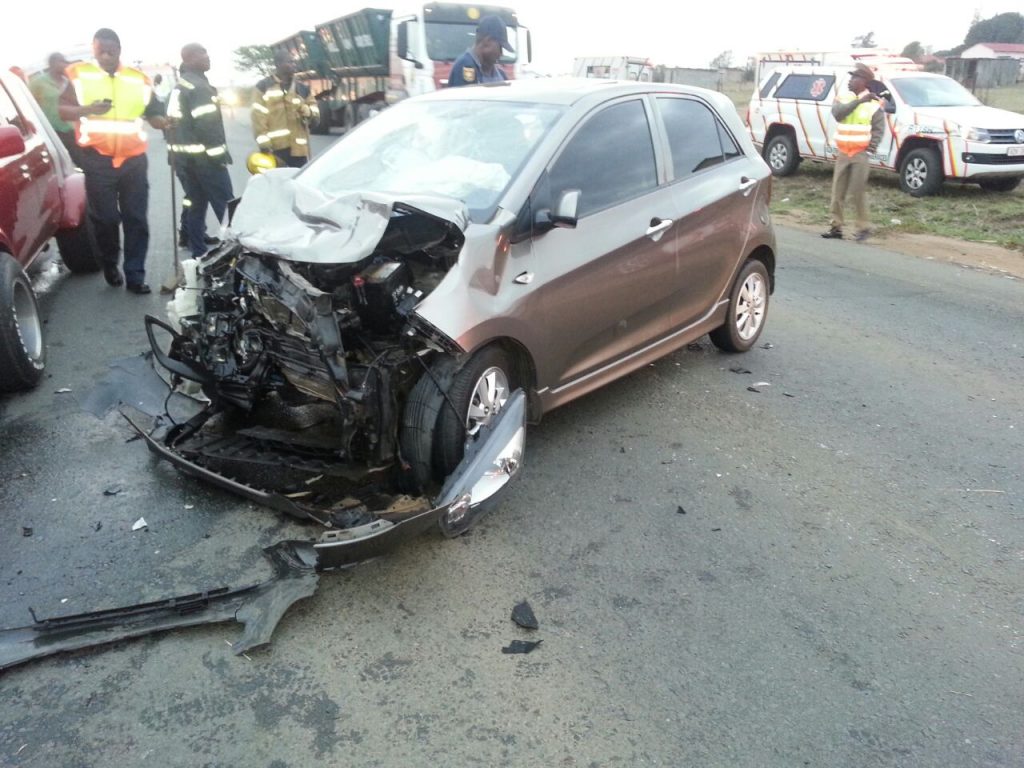 Early this morning KZN EMS paramedics in the uThungulu health district were transporting patients from Nkandla and KwaMagwaza hospitals to Ngwelezana hospital, in a midi bus.
The patients were stable patients being transported for follow up specialist appointments at hospital. All was going well, they were driving along the R34 near Mevamhlope when suddenly a car travelling in the opposite direction veered across the lane and collided head on with the bus!!! The paramedics after recovering from the shock of the collision checked on their passengers before going to checking on the condition of the driver of the other vehicle, just to find that he had absconded from the scene.
The paramedics called for further assistance and treated the patients on the bus, fortunately most of whom had only sustained minor injuries.
When following up with the police on the incident it was confirmed that the car had been stolen about 30minutes prior to the accident in Empangeni. The SAPS dog unit responded to the scene and searched for the runaway driver in the nearby bushes, but the driver was not located.
The 22 patients were transported to Nwelezana hospital for further medical care.
The police are investigating the incident and investigating the exact cause of the incident and are searching for the cars driver
For more information please contact:
Robert Mckenzie
Media Liaison Officer: Emergency Medical Services