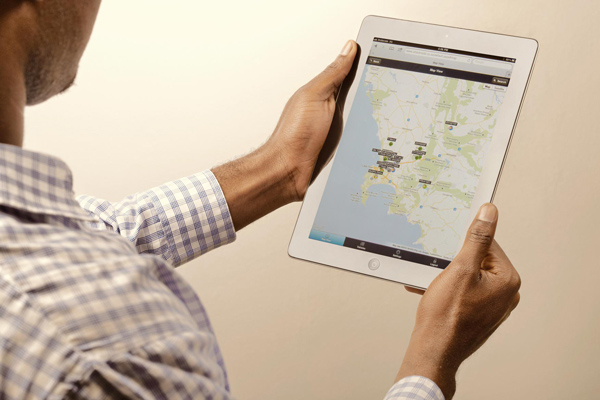 Crime has entered a high-tech race between criminals and law enforcement and according to speakers at this week's 35th International Crimestoppers Conference, in Cape Town; measures are already in place to stay ahead. This comes within ten days of Police Minister, Nkosinathi Nhleko, identifying technology as vital in the fight against crime.
Public Protector, Thuli Madonsela, and Archbishop Emeritus Desmond Tutu both added their considerable influence to proceedings this week, acknowledging the efforts of the SAPS. Crime fighters from Interpol, the FBI and special unit members of SAPS shared insights into the dynamic ecosystem of transnational criminal activity.
Fraud, organised and cyber crime, human trafficking and vehicle crime were key areas of focus, with calls from experts across the major crime categories to keep advancing data management, communication platforms and public engagement.
Minister Nhleko, in an address to police officers at the SAPS Awards last week, echoed the sentiment as he referred to a 2012 study by Ascensia which found that citizens in general believe that police should open up more to digital tools to enable them to fight crime.
"[The Ascensia study shows that]…citizens have made it clear that they want to support police in fighting and preventing crime, but that they need more information from police to do so. Digital tools should play an important role in communicating with citizens who want to support police to fight crime, but do not feel adequately informed of police activities. By adopting new digital technologies police can create new communication channels to engage citizens and gather leads to support their investigations."
Technology is being developed and deployed to perpetrate crimes with a view to leaving little digital footprint. This ranges from selling illicit goods on the internet to mass identity theft and credit card fraud. Vehicle crime poses a dynamic challenge to law enforcement and sits against a backdrop of an often violent modus operandi.
International Association of Auto Theft Investigators (IAATI) President, Tinus Odendal, highlighted the challenges, "Vehicle crime investigators are faced with ever changing technology as well as the introduction of new vehicle models each month. Modern vehicles are more like moving computers constantly threatened by hackers and technology enabled jamming devices are upgrading constantly."
According to Odendal the IAATI database consists of 2.36 million cases of car theft involving 1,27 million insurance claims.
Recent legislation implemented in South Africa stipulates that all vehicles must carry microdotting technology. What this means is that all new vehicles will contain approximately 1000 hidden markers that hold the identity of that vehicle, so that in the event of the vehicle being stolen it can be easily identified. Importantly, the locations of the 0.5mm dots are not visible to thieves.
"17% of vehicles in SA are now fitted with Datadot technology and 16,000 police officers have been trained to identify datadot technology," says Kheepe Moremi, Marketing Head at Datadot.
Along with microdotting, complementary technology that has both a deterrent and a recovery value is vehicle tracking. Tracker recovers more than 350 cars per month at an average vehicle market value of R100 000.
Moremi states that cars with microdot technology have a 63% higher recovery rate than those without. Similarly, cars with tracking devices have more than an 80% chance of being recovered and less than 10% chance of being recovered if they do not have a tracking device fitted.
Tracker's Ron Knott-Craig; "Working closely with the SAPS, our technology has helped lead to 13 000 arrests. This demonstrates that advancements in vehicle and crime fighting technology is imperative and can make a significant impact."
This year's International Crimestoppers Conference held a realistic optimism, despite the numerous accounts of the disturbing symptoms of society's ills. Dignitaries, high ranking delegates and ordinary attendees from both the world of law enforcement and from civil society, will have left the 3 day event with real hope that technology can play a positive role in the fight against crime.
Also view:
Devices used by modern day car thieves
"Caution is required to protect from "immobilizer" and "signal jamming" thieves."