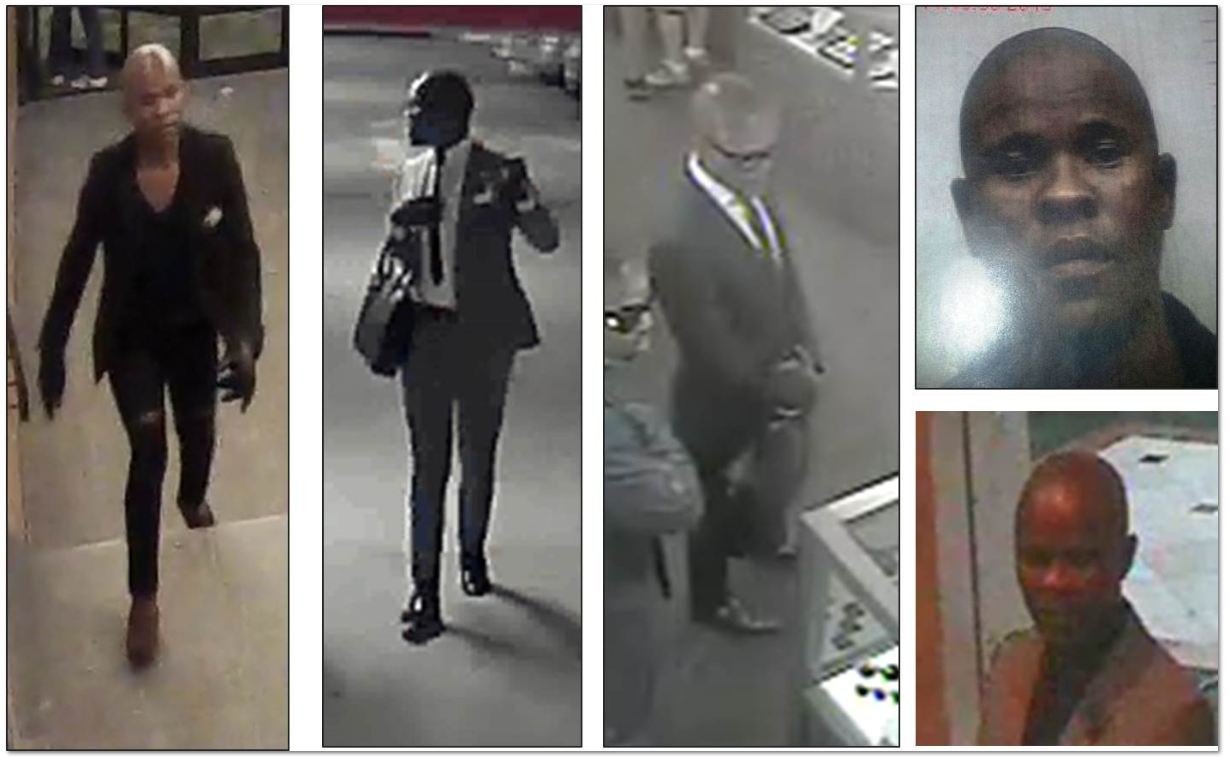 Western Cape police have identified a number of suspects behind the spate of robberies perpetrated at shopping malls and are in pursuit of these suspects. However public assistance is sought for additional information so that their arrest can be expedited.
In our endeavours to address the latest crime trend of robberies being perpetrated at business premises situated in shopping, the Western Cape police have arrested 20 suspects linked to cellular and jewellery store robberies since the beginning of April 2014. On Friday (2014-10-24) four armed suspects were arrested in close proximity of a cellular store in possession of illegal firearms, and their involvement in previous armed robberies is currently under investigation.
Various initiatives and tactics are applied to deal with the situation in the best possible manner ahead of the festive season. We are continuously engaging with management at shopping malls and Business Against Crime to share information and identify risk factors. Part of that engagement entails the identification inhibiting factors such as the wearing of caps and hoods by suspects when these robberies are perpetrated, the maintenance of camera equipment and standardization of surveillance cameras. These aspects hamper the identification process of suspects. (See attachments.)
The SAPS in this province have established a dedicated team of experts comprising detectives, crime intelligence officials and tactical visible police members to deal with these robberies and related crimes. The team is in pursuit of identified perpetrators of theses robberies and all efforts are coordinated on both a provincial and national level.
Preliminary investigations suggest that the perpetrators behind these robberies are a group comprising mainly of African males who have previously had a brush with the law and have since migrated to executing high-value item robberies which are considered of less risk compared to cash in transit and ATM robberies.
Any person with information, or who can assist us with the whereabouts or identification of the suspects depicted in the attachments is kindly requested to contact Captain Charl Kinnear on 0828208015. All information will be treated confidentially.
Also view:
Crime as a Threat to Road Safety