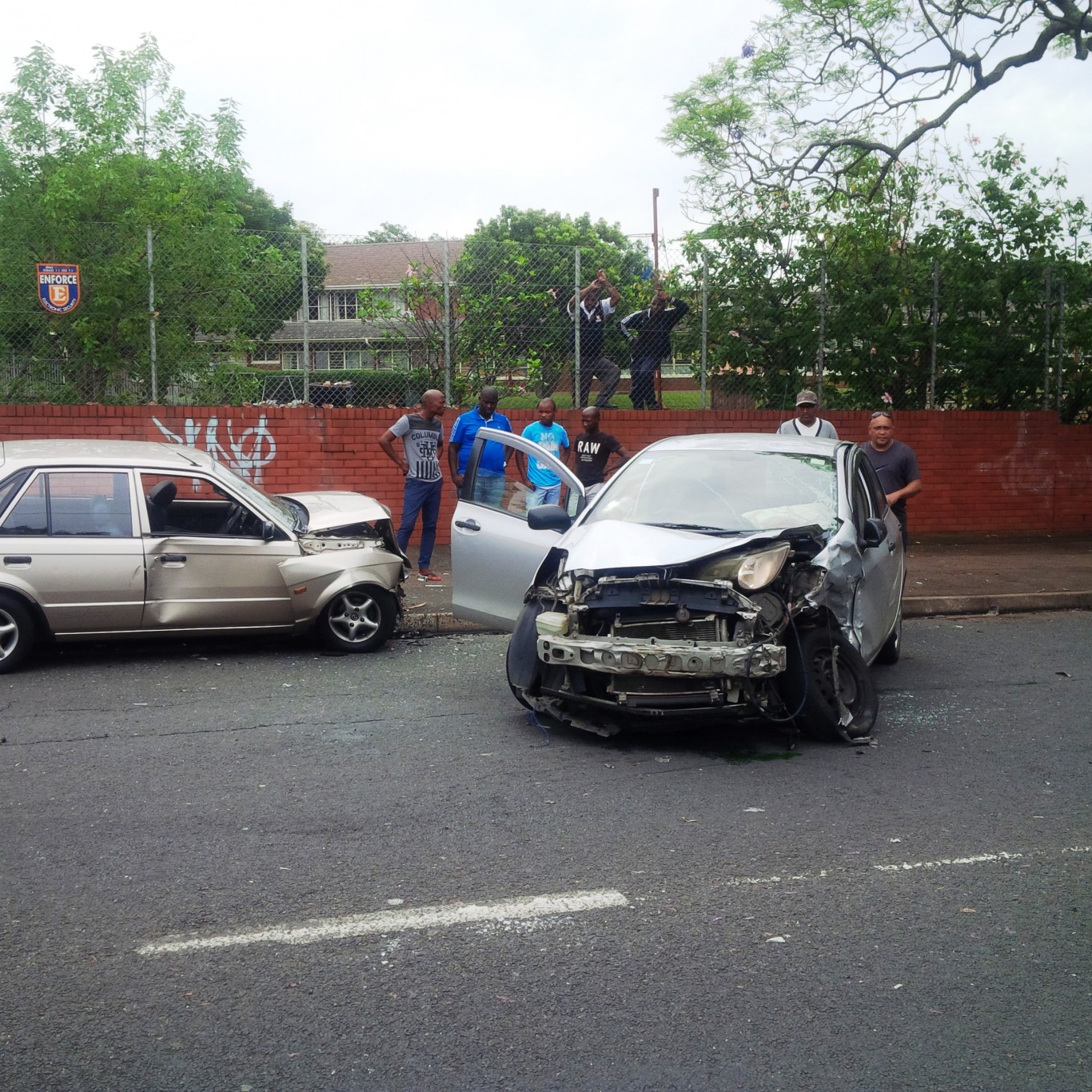 Two separate accidents on the same road in a space of one hour and a half apart have left seven people injured including three children. The accidents took place at Windermere Road and Sutton Road in Durban.
Just after 12pm Rescue Care paramedics responded to a partial head on collision at the junction of Windermere Road and Sutton Road. Paramedics arrived to find that five people in on vehicle had sustained various injuries with three being young children. More ambulances were called to assist with transporting the injured through to hospital. The second driver also sustained injuries and was also transported by Rescue Care to a nearby hospital for further care.
Just as paramedics had dropped all the injured off at hospital they received yet another call for another collision just before the same junction. Paramedics responded back to the same address and found yet another collision involving two vehicles. One person sustained moderate injuries and was stabilized on scene before being transported to a nearby hospital for further care.
At this stage it is unclear what caused both of these collisions however SAPS were in attendance and will be investigating.
Regards
Garrith Jamieson
Operations Director