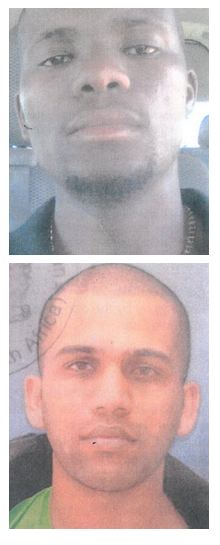 The Empangeni police are looking for Amir Yassen (32) believed to be the mastermind in planning and committing armed robbery and kidnapping cases Empangeni. On September 2014, two unknown suspects got into the shop, the third one was standing by the door and the fourth suspect was in the vehicle believed to be a getaway car.
Two suspects took the sum of money in gunpoint and sped off.
On a separate incident, in Empangeni town on 21 September 2014 the business man was about to enter his place of residence when four armed men appeared and pointed him with a firearm, forcing him into a motor vehicle and attempted to hijack him.
They kidnapped him and demanded the sum of money but their attempt failed and he was returned the following day. Amir Yassen is light in complexion with short hair, well shaven and believed to be a Pakistani. A warrant of his arrest has been issued.
Police are searching for Lethukuthula or Ntshebe from Ntambanana, police believe he can assist in the investigation of these cases.
Anyone with the information of whereabouts of these men must please contact the Investigating Officer Detective Warrant Officer Kevin Vandayar on 082 557 0645 or 035 907 1450 Or contact Detective Constable Sipho Mnguni on 078 449 0946 or Crime Stop on 08600 10111.
Media Contact: Major Thulani Zwane: 071 683 6525
KwaZulu-Natal: Media Centre
South African Police Service