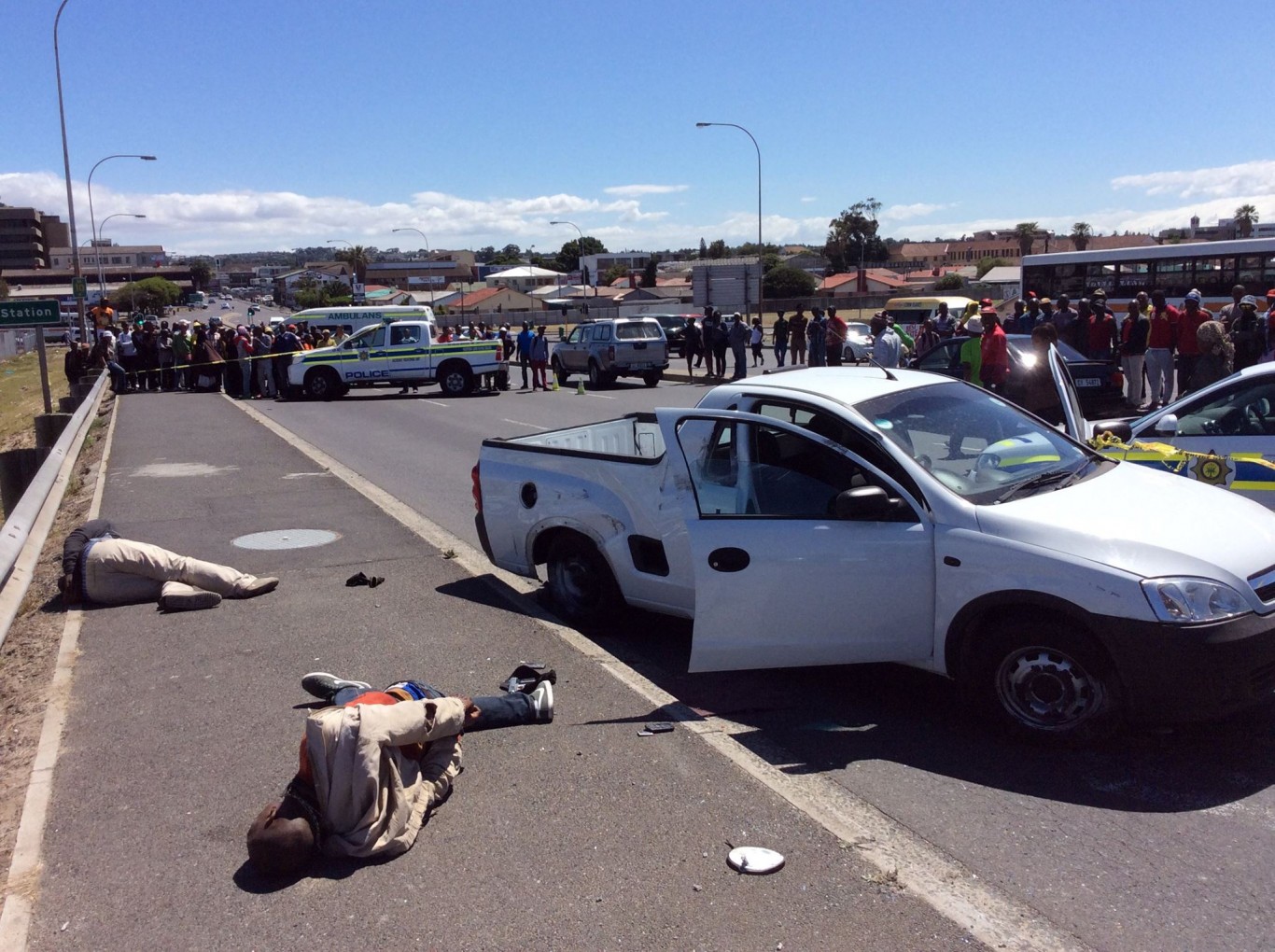 During crime prevention patrols in Bellville South this morning, SAPS members spotted a vehicle fitting the description of a Chevrolet LDV which was hijacked in Kleinvlei earlier this month.
The vehicle with two male occupants was placed under observation, where it was parked close to a business. Another suspicious vehicle was also spotted patrolling the area.
Suspects in the vehicles became aware of SAPS and sped off at high speed and were pursued by SAPS.
The Chevrolet LDV made a collision on the corners of Tienie Meyer and Robert Sobukwe and two male suspects aged in their twenties were arrested. They were found in possession of an unlicensed firearm.
It is suspected that the suspects were about to perpetrate an armed robbery at a business in the area. They are due to make a court appearance once they have been charged.