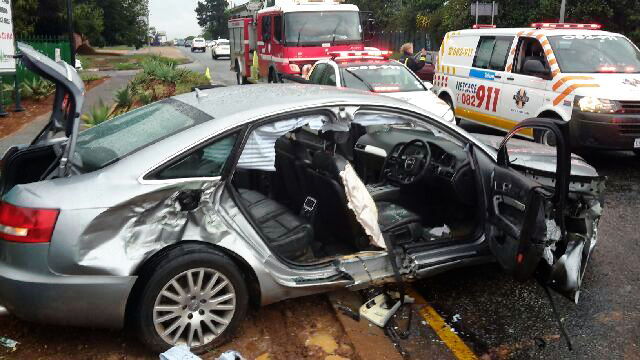 An accident between a truck and two cars has left a man in a serious condition this afternoon. Exact detail to the cause of the accident and preceding events will remain a subject for police investigation and comment.
Netcare 911 paramedics their rescue unit the fire department and provincial ambulance services arrived at the scene and found the patient still trapped in the crumpled remains of his car with serious injuries.
While rescuers used the Jaws of Life to free the patient paramedics had to clamber into the wreckage to stabilise the patient. After he was extricated and deftly immobilised on a trauma board they transported the patient to a hospital in Johannesburg for the specialised care that he required.