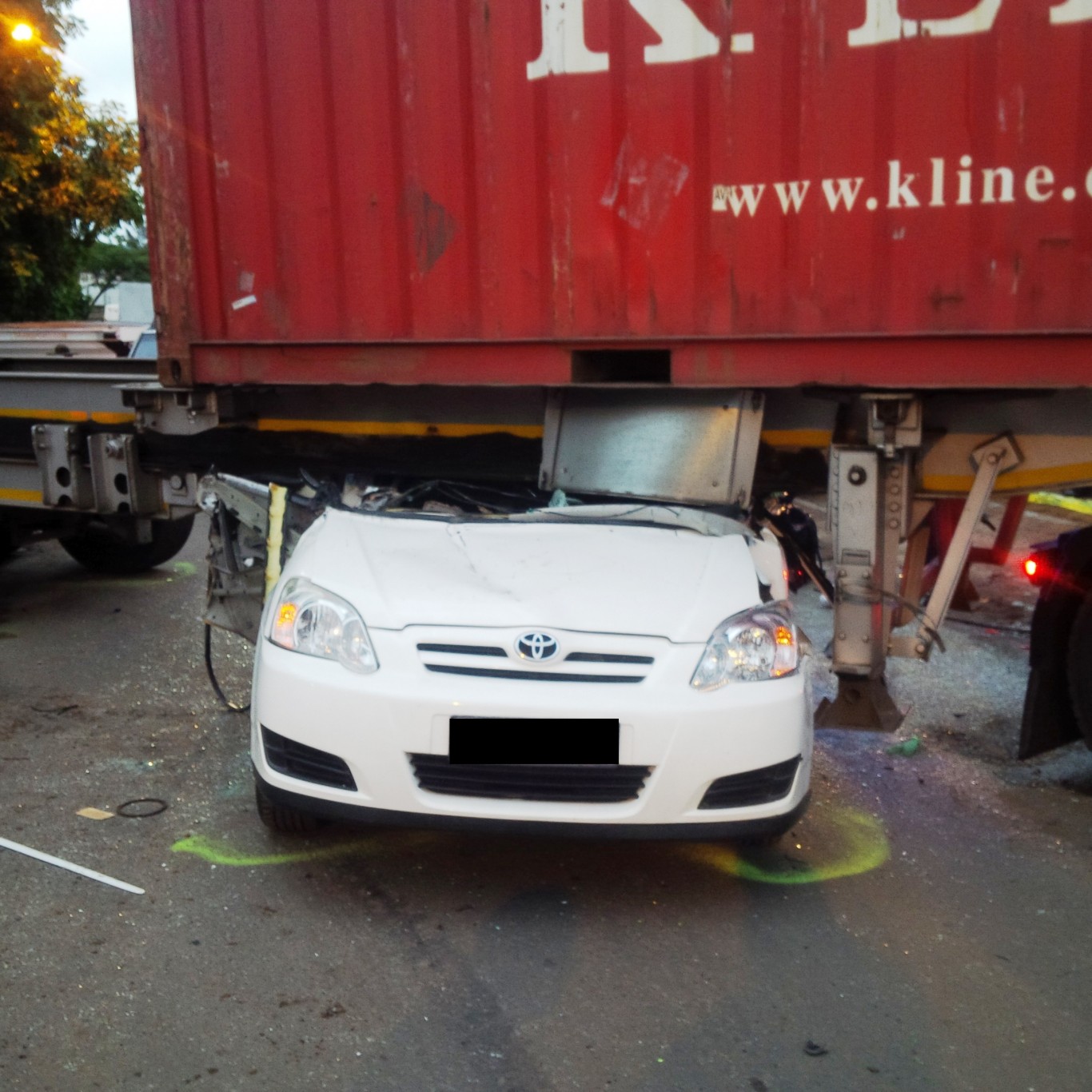 A driver has miraculously escaped with serious injuries after he collided and went under a truck trailer on Voortrekker Road in Wentworth just after 4am this am.
Rescue Care paramedics arrived to find the car stuck under the trailer of a truck with the driver severely entrapped in the wreckage. They immediately called for Fire and Rescue and Advanced Life Support paramedics to assist them. Once the patient had been stabilized by Advanced Life Support paramedics fire began to cut the man free. Due to the positioning of the vehicle extreme care had to be taken to prevent further injury to the patient. He was carefully extricated from the wreckage and placed on a specialized spinal board. He was then transported by Rescue Care to a nearby private hospital for the further care that he required.
At this stage it is unclear what caused the collision however SAPS were on the scene and will be investigating further.
Garrith Jamieson
Operations Director