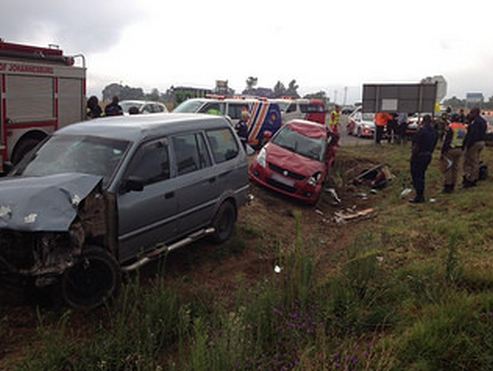 A man was killed and two others injured this morning after two vehicles collided at the R562 intersection in Diepsloot, Johannesburg.
On arrival at scene, paramedics discovered two vehicles on the side of the road. Both vehicles had sustained major damage.
The driver of one of the light motor vehicles lay trapped inside his vehicle and showed no signs of life. Rescue workers had to use the jaws-of-life equipment to free the man before treatment could continue.
Once freed, paramedics began CPR and advanced life support treatment. Unfortunately no signs of life returned.
The two occupants from the second vehicle sustained only minor injuries. Paramedics treated them for their injuries and later transported them to a nearby hospital for observations.
Local authorities were on scene to begin their investigations.
Also view:
Safe Driving at Intersections