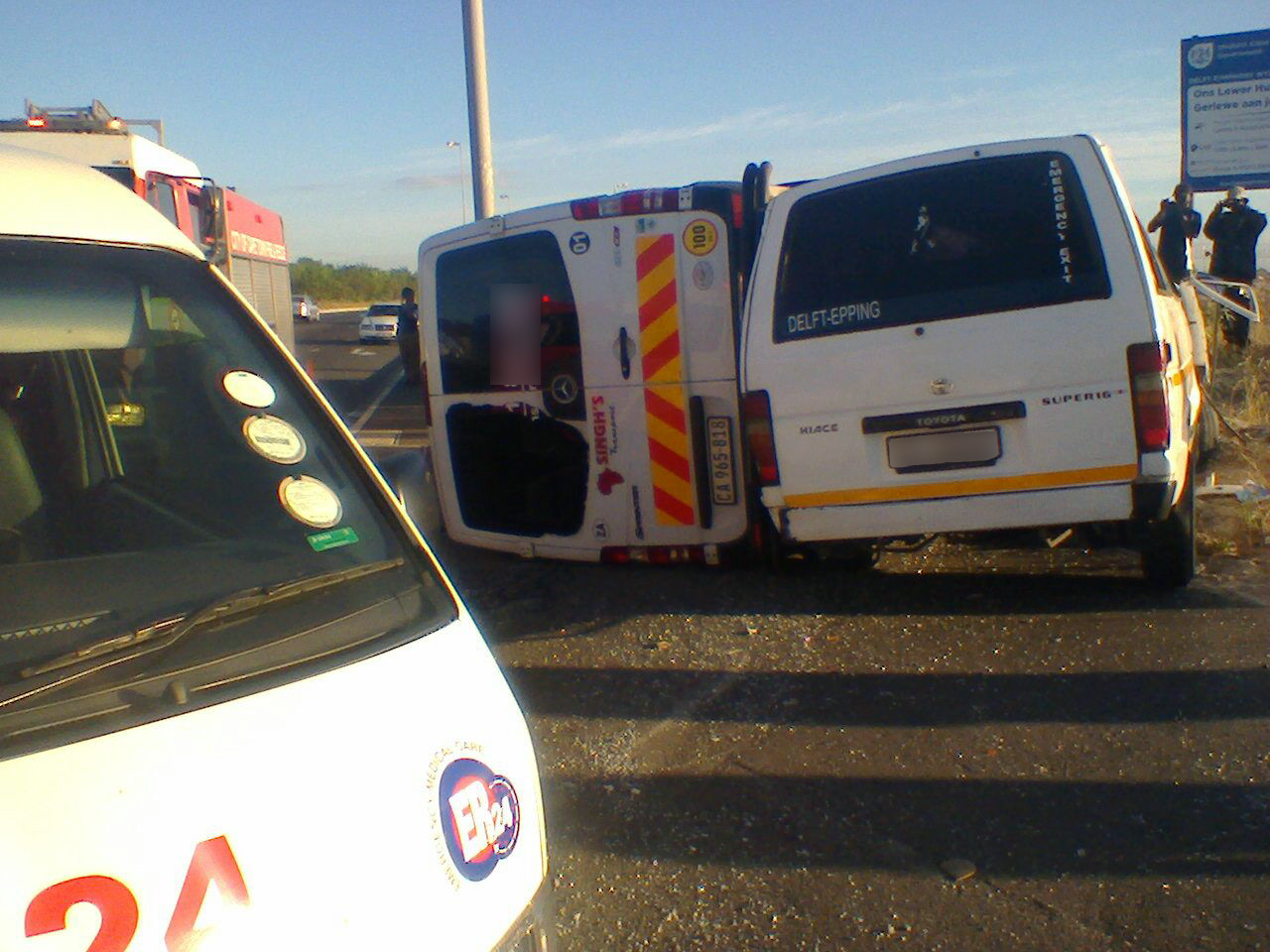 Seventeen people sustained various injuries this morning when two taxis collided with each other on Symphony Way near Silversands in Blikkiesdorp, Delft.
Paramedics from ER24 and Metro Provincial Ambulance Services arrived on the scene and found one of the taxis lying on its side. The injured were sitting near a taxi with minor injuries. Paramedics treated them on scene before transporting them to Tygerberg Hospital for further treatment.
The exact cause of the incident is not yet known, however it is understood that one of the taxis apparently failed to indicate which resulted in it colliding into the side of the other taxi.
The uninjured occupants of the taxi were also assessed on the scene.
Werner Vermaak
ER24