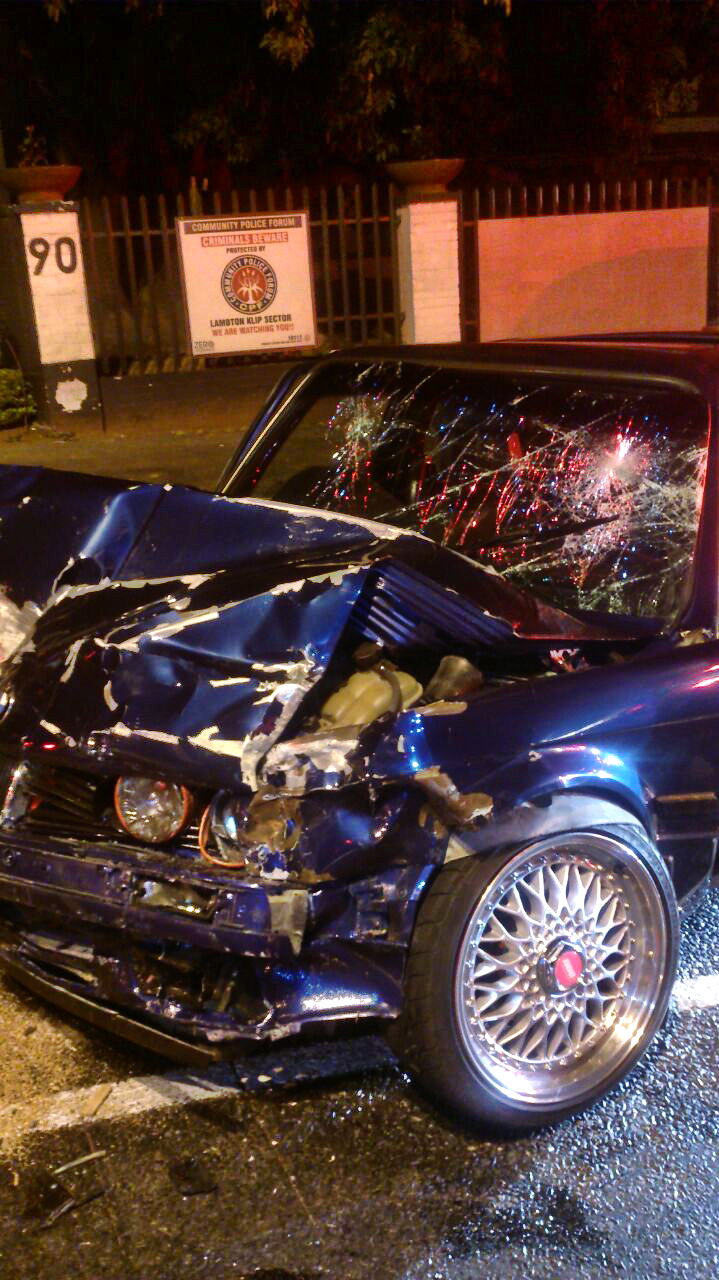 Three people were injured, one critically so, after two vehicles were involved in a side – impact accident along Webber Road in Germiston late last night. Exact detail to the cause of the accident and preceding events will remain a subject for police investigation and comment.
Netcare 911 paramedics arrived at the scene and found some of the injured still trapped in the wreckage of their vehicles, after triaging it was found that one man was in a critical condition while two others sustained serious injuries. While rescuers used the Jaws of Life to extricate the injured paramedics clambered into the wreckage to stabilise the patients.
After the patients were extricated and the critically injured was placed on a ventilator, paramedics transported them to various hospitals in the area for the care that they required.