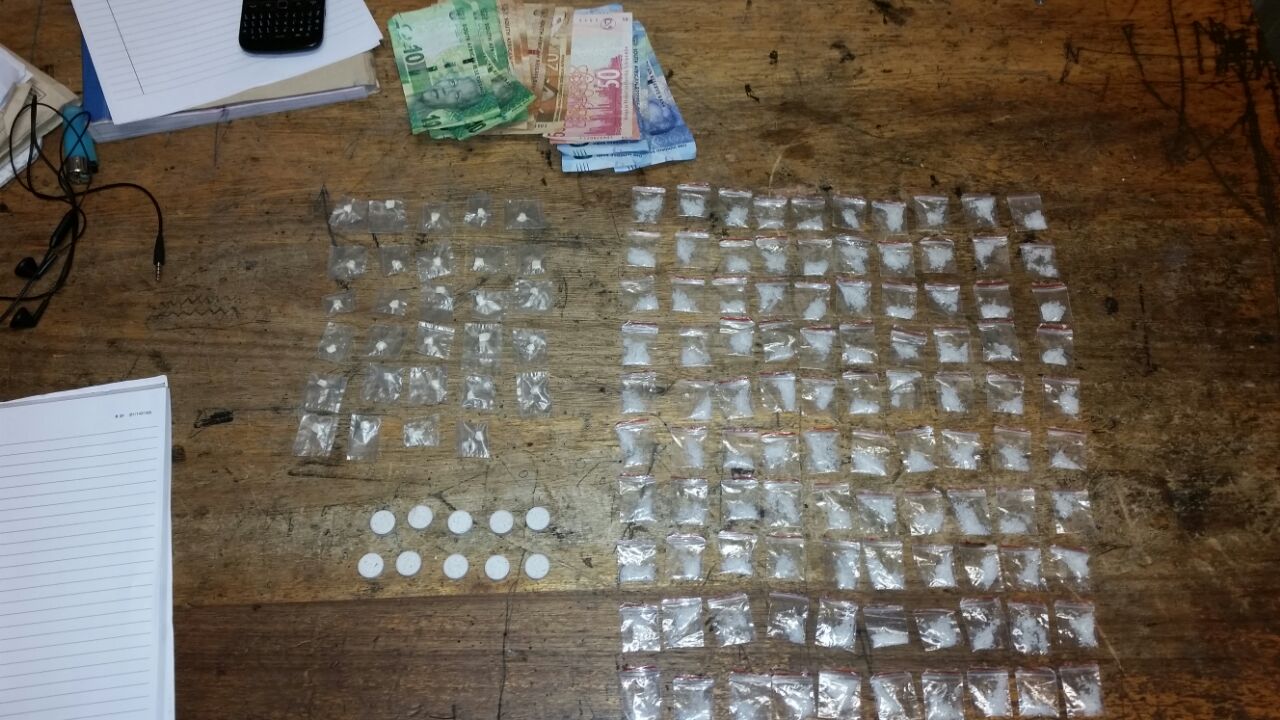 Operation Combat, an initiative against identified drugs dealers resulted in the arrest of a 19-year-old male this morning (Tuesday, 04 November 2014) at approximately 07:20, in Albert Road, Woodstock.
Information received was followed up whereby on arrival in the above mentioned street, the suspect who was on guard ran away carrying a coffee tin. The Combat team gave chase and caught up with him in the bedroom of a residence in Albert Road, with the tin in his possession containing 100 packets of tik, 10 mandrax tablets and thirty pieces of rock cocaine which were confiscated together with R650.00 cash.
The suspect will appear at the Cape Town Magistrates' Court on Thursday, 06 November 2014 on charges of dealing with drugs.
Also view: