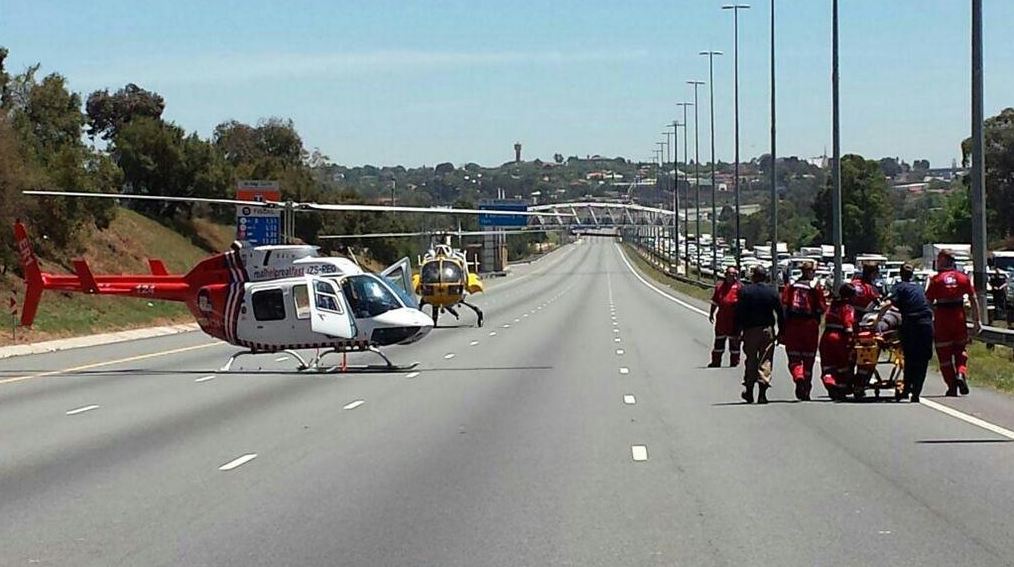 Three people have been killed and 17 others injured, six of them critically, when a taxi rolled on the N1 near the Mariasburg offramp in Johannesburg this morning.
When ER24 paramedics arrived on scene, they were greeted by a mass casualty incident. Occupants from the taxi lay across the highway and next to the wrecked vehicle.
On assessment of the scene, paramedics discovered that a female as well as two male patients had unfortunately succumbed to their injuries.
17 other patients on scene sustained injuries ranging from minor to critical. A number of the patients lay trapped within the vehicle.
Rescue services used the jaws-of-life equipment to free the trapped patients while paramedics set out treating the various injured. Advanced life support was provided to the critically injured patients to stabilise their vital signs.
The AER24 medical helicopter as well as an additional medical helicopter was called in to transport some of the critically injured patients to nearby hospitals for urgent medical treatment.
The remaining patients were treated and thereafter transported to nearby hospital for further treatment.
It is believed that the collision was cause by the taxis tire bursting, causing it to roll multiple times.
Local authorities are on scene to investigate further.