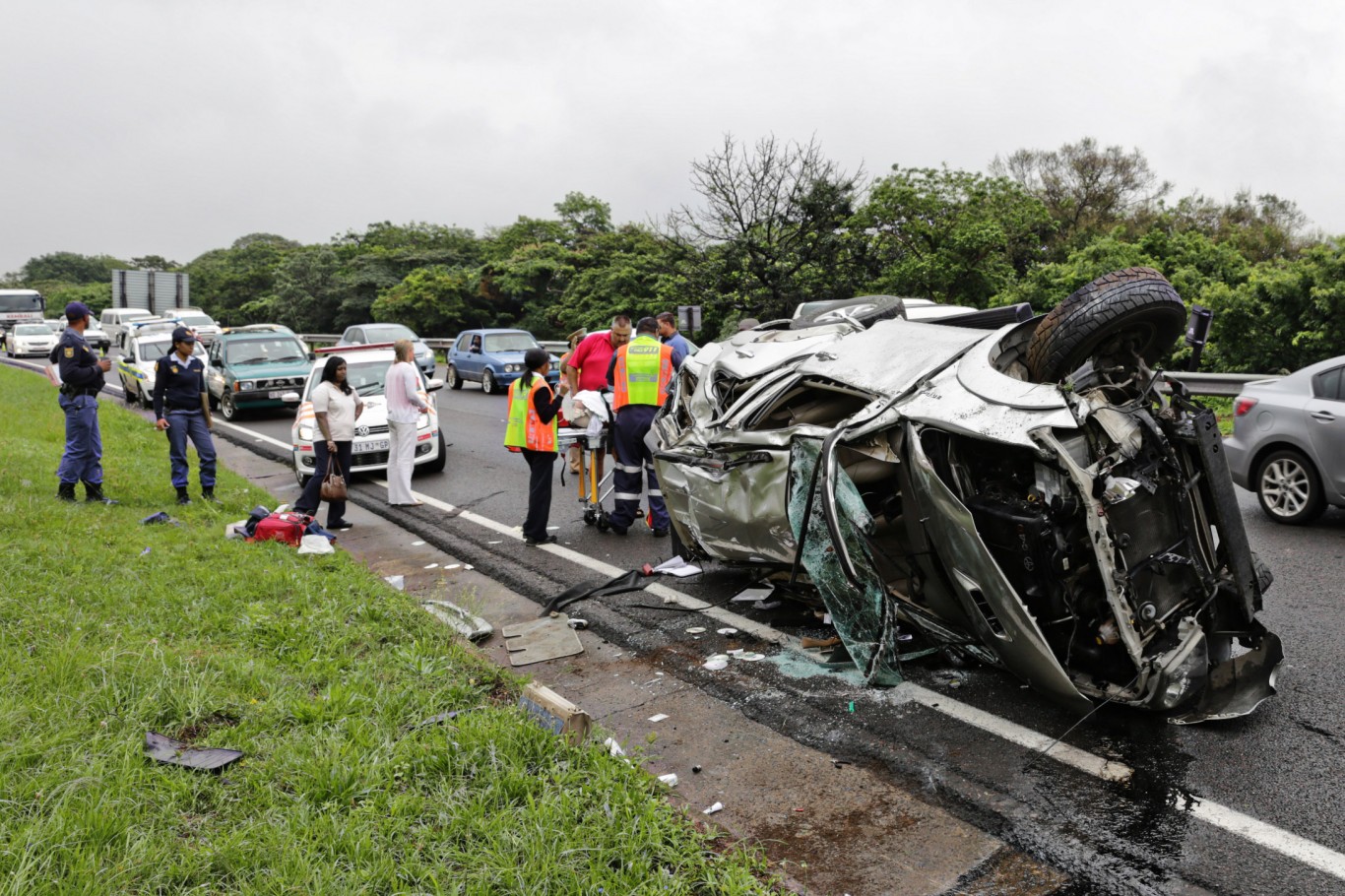 Two people were seriously injured after a vehicle overturned on the N2 south on Umbogintwini hill this morning in the wet and rainy condition. A reports from the scene indicates that the two females were traveling south when they collided into the barriers overturned and rolled into the North bound lane.
Netcare 911 paramedics arrived at the scene and found that the wreckage of the Fortuna had come to rest in the fast lane of the north bound lane. Both females were ejected from the vehicle, one landed in the south bound slow lane and the other landed in the fast lane of the north bound, both with serious injuries.
After Paramedics stabilised the injured at the scene and skilfully immobilised them on trauma boards, they transported them to a hospital in Amanzimtoti for the care that they required.