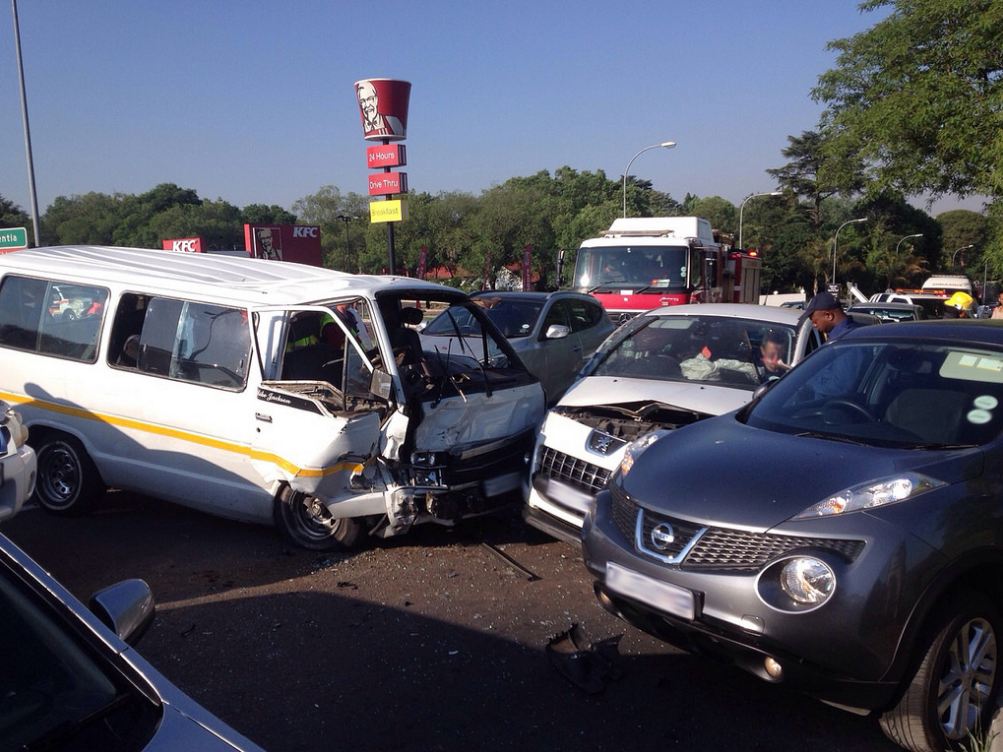 This morning a woman was killed and 12 people were injured after a taxi driver lost control of the vehicle causing it to roll and collide with three other vehicles at the intersection of Tana and Barry Hertzog Road.
EMER-G-MED Paramedics arrived on scene and found a female patient had been trapped underneath the taxi; all the occupants of the taxi had lifted it onto its wheels to try and save her. Tragically she had succumbed to her injuries.
Medics started treating the other 12 patients on scene who had sustained minor to moderate injuries, six patients were transported to hospital by EMER-G-MED's A01 and A11. The six remaining patients were transported by other services. One being the taxi driver who sustained a threatened lower limb, he was transported by a provincial ambulance under police guard.
Bystanders on scene stated that the taxi had clipped the side of an Audi prior to the accident and fled from the scene, the driver of the Audi followed the taxi driver who skipped three traffic lights. As the taxi driver got to Tana Road he hit a centre island and lost control which resulted in the taxi rolling and landing on its side.
The driver of the Audi was on the scene of the accident and said he saw the whole thing happen, he said it looked like something out of a movie scene.
Police were on scene for investigations.
[ Info via Danielle Dooley]