Over the 2014 December Holiday Period, Guronsan® C in partnership with Arrive Alive handed out over 200 000 Road Safety Pocket Guides to holiday travellers as part of the LET'S GO on Holiday and Arrive Alive campaign. The booklets were handed out at service stations on the N3 to Durban as well as tollgates on the N1 to Cape Town and the N1 to Polokwane.
The following numbers of booklets were handed out:
BERGVIEW
72 500,00
MONTROSE
36 500,00
MONTEVISTA
11 000,00
KROONVAAL
32 500,00
CAROUSEL
67 500,00
220 000,00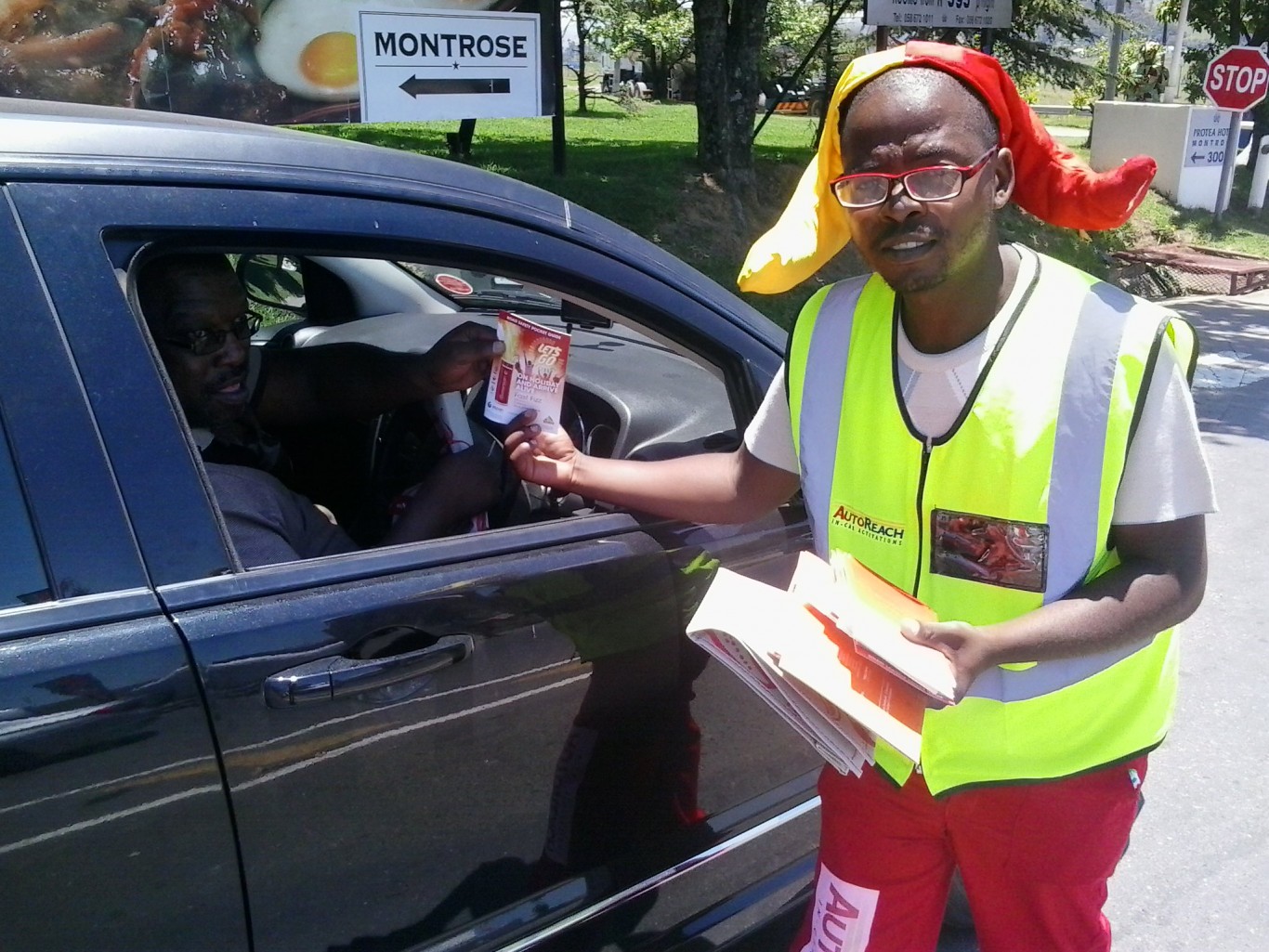 The primary objective was to help educate South Africans about the dangers of driving while being drowsy in order to help reduce accidents and save lives. In addition, the Pocket Guides included information on tourist attractions around the country.
During 2015 Guronsan® C, in partnership with Arrive Alive will continue to raise awareness of this dangerous issue which at times doesn't receive nearly the attention it deserves.
This partnership will also include the distribution of safety information on social media platforms such as Facebook and Twitter
Examples of these messages during December are:
Facebook: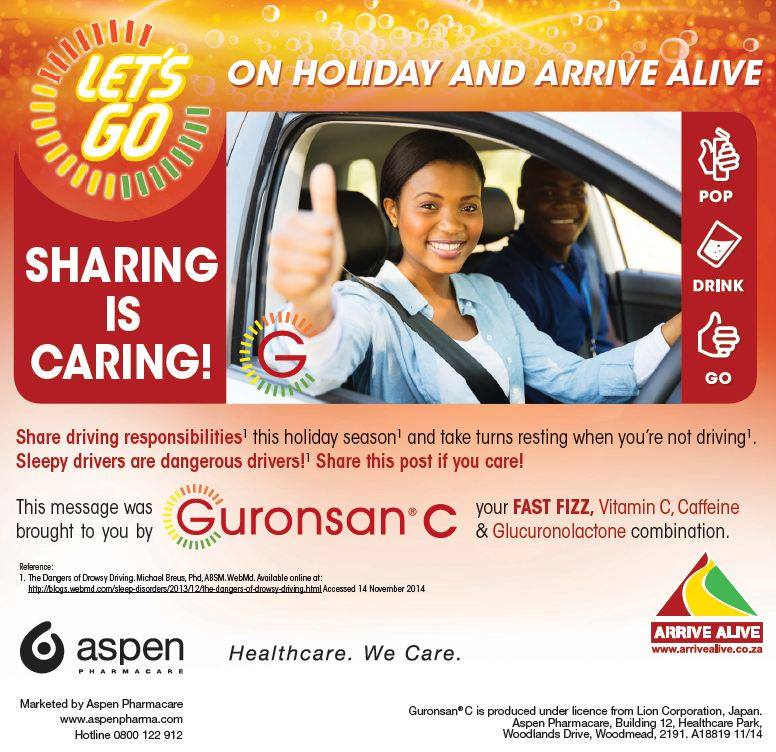 Twitter:

Also view:
Guronsan® C Drowsy Driver Quiz – Test your knowledge about drowsy driving
Guronsan® C partners with Arrive Alive