A man was killed this morning after he was knocked off his bicycle by a light motor vehicle on Putfontein Road in Benoni.
ER24 paramedics arrived on the scene and found the male patient lying on the side of the road 3 metres away from his bicycle. A light motor vehicle had parked 50 metres away from the cyclist.
On assessment of the cyclist, paramedics discovered that he had sustained multiple fatal injuries in the collision. Unfortunately nothing more could be done for the patient and he was declared dead on scene.
The driver of the vehicle fortunately did not sustain any injuries.
It is understood that the driver failed to notice the cyclist crossing the road.
Local authorities were on scene for further investigations.
Also view:
Cycling Safety for South African Conditions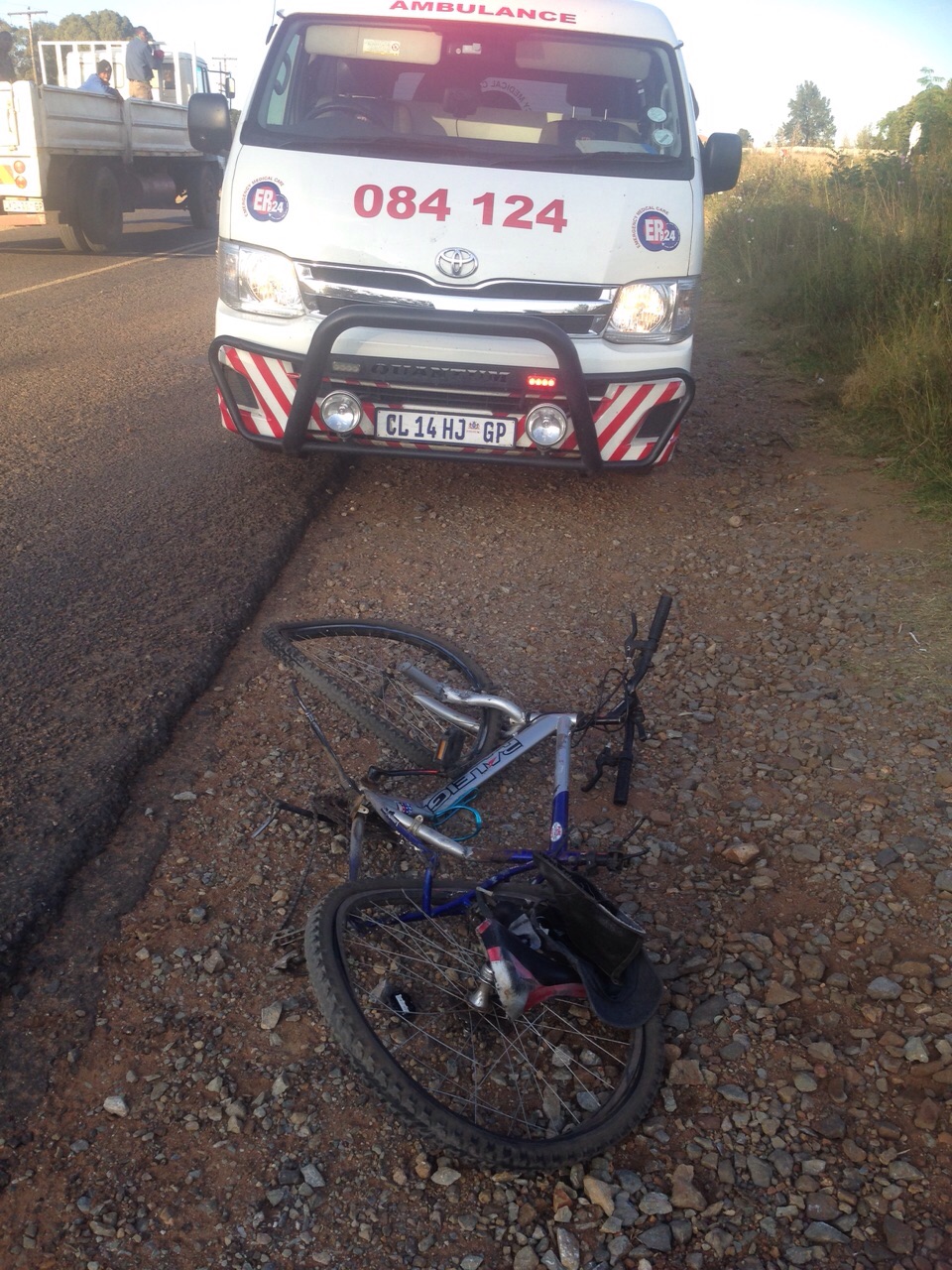 Russel Meiring
Crisis Communications