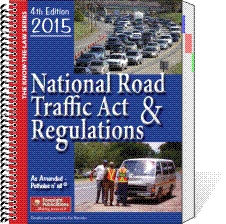 National Road Traffic Act and Regulations as Amended
-Potholes n' all
4th Edition, 2015 – Compiled and presented by Ken Ramsden
Neatly laid out and styled for easy use and reference, this user-friendly format, uncrushable coil-bound book is completely authentic and up-to-date. Designed for those who work both in and out of the office, it optimises the use of colour for clarity and puts the Act and regulations at your fingertips.
The 4th Edition has just been up-dated to include the recently gazetted and long awaited Twenty Second Amendment to the National Road Traffic Regulations.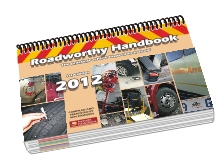 Roadworthy Handbook 2012
The practical vehicle inspection manual

If it's not roadworthy – it's not insured
If you have a vehicle that is not roadworthy in every respect, then you are throwing money away in insurance premiums. In the event of an accident, a claim may be repudiated, even if the unroadworthy condition did not contribute in any way to the cause of the accident.
Demystifies SANS 10047
This 210-page authentic reference source for the official roadworthy inspection takes the mystery out of SANS 10047, covering the entire test. Extremely user-friendly, with inspection titles boldly displayed at the top of the page along with the inspection reference number, the pages are packed with explanatory diagrams and tables summarising requirements, at a glance. The effective use of colour, a detailed index and thorough cross-referencing helps navigation, quickly locating inspections, appropriate regulations and relevant SANS standards.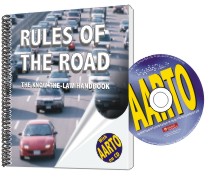 Rules of the Road
The Know-the-Law Handbook

Equip yourself and your drivers with this handbook and save thousands in invalid traffic fines

It is a known fact that many fines are invalid due to numerous technicalities such as infringement notices being served late, the infringement not being adequately described, incorrect interpretations of the law by incompetent officers and traffic authorities not following correct official procedures. Corruption of traffic officers is also, unfortunately, not uncommon.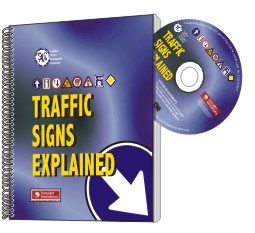 Traffic Signs Explained
A concise and informative guide to southern Africa's road traffic signs

This handbook is essential reading for all road users; pedestrians, motorists, cyclists and the professional driver. Even the experienced driver needs to keep up to date with changes that have occurred and also ensure that what was learned while swotting for the learners' has not been forgotten. Extensively illustrated, it explains the vast majority of traffic signs that the road user is likely to encounter. The 86-page book is comprehensive, superbly clear and easy to understand. The book also comes complete with a CDRom version.
Dangerous Goods Digest 2015
The Orange Book of Southern Africa

Initially published in loose-leaf format in 2001, this authentic single-source reference work has now been released in a handy user-friendly 2-Volume coil-bound format.
A copy of this unique publication is all you'll need to fully understand and comply with the Dangerous Goods Regulations and the various relevant SANS (SABS) Standards. It is an invaluable tool for anyone involved in the transport of dangerous goods. Presented so that information is quickly found, it consists of two volumes. Volume 1 is comprehensively illustrated, providing a concise and coherent general guide and reference source, while Volume 2 contains the complete Dangerous Goods List in numerical sequence and an alphabetical index.
2012 Emergency Response Guidebook of Southern Africa
A guidebook for first responders during the initial phase of a dangerous goods incident
Legal requirement
Standard SANS 10232-3, which is incorporated into the Dangerous Goods Regulations, requires that this book be strictly adhered to when dealing with a dangerous goods incident involving fire or spillage occurring on a public road.
Bang up-to-date
Compiled from the latest edition of the US DoT Emergency Response Guidebook (updated every four years) to comply with southern African legislative requirements and conditions.
FOR MORE INFORMATION PLEASE CONTACT SKILLSTRAIN DISTRIBUTION ON                     011-467-2730 www.skillstrain.co.za