There has been a major crash on the N2 highway in the vicinity of Queen Nandi drive
The crash involved two trucks and four light motor vehicles, the one truck come to a rest on its side in the centre island. All of the vehicles were severely damaged. Traffic in both directions of the N2 was severely affected.
Reports from the scene are that sadly two people have sadly passed away and that nine people have sustained injuries and were treated by paramedics from KZN Emergency Medical Services and several private ambulance services at the scene. One of these patients was in a critical condition; seven patients had sustained serious injuries, while one patient had sustained minor injuries.
The cause of the crash is not known at this stage and will be investigated by the police.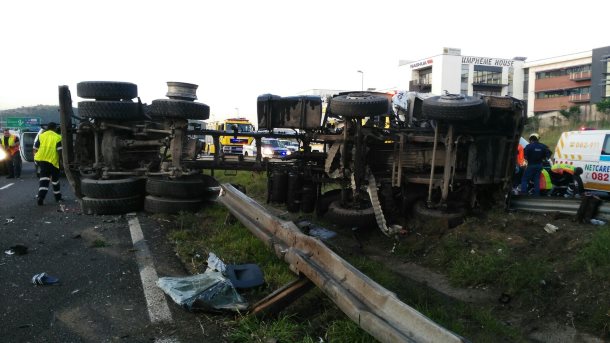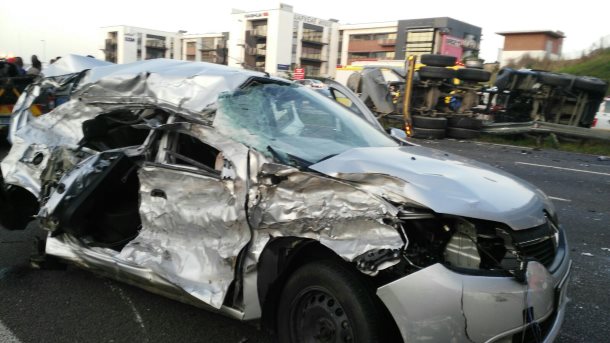 Also View:
Paramedics are currently on the scene of a major crash on the N2 near Queen Nandi drive in Durban
An accident on the N2 North has left two people dead and nine others injured (updated)