In the forthcoming James Bond movie Spectre, one of the customised vehicles driven by Bond, played by Daniel Craig, is a Land Rover Defender fitted with the latest WARN ZEON winch.
The movie will open in South Africa on November 27, 2015. The action-thriller, the 24th James Bond adventure, follows the story of James Bond after a cryptic message from his past sends him on a trail to uncover a sinister organisation.
While M battles political forces to keep the secret service alive, Bond peels back the layers of deceit to reveal the terrible truth behind Spectre, an acronym for Special Executive Counter-intelligence Terrorism and Extortion. The film is directed by Sam Mendes and Bond's 'lady' is Monica Bellucci, the oldest actress at 51 to play the part.
"Matching the image of Bond, the WARN ZEON truck and SUV winch incorporates the next generation in winch technology," said Leonard Chester, product manager – Vehicle Accessories, Torre Parts and Components, the WARN sole distributor for Southern Africa.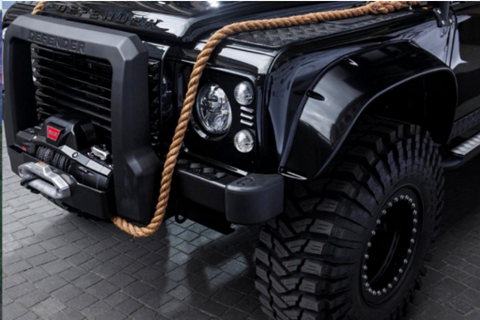 The ZEON has a 4536kg pulling capacity, delivers fast and quiet operation, has a large-diameter, a lightweight drum to reduce rope wear and an integrated rope anchor for easy rope installation. A satin-black powder-coated finish with stainless steel fasteners inhibits corrosion. The winch is IP68 waterproof rated. The unit includes over 30 meters of 3/8'' WARN Spydura synthetic rope.
Go to http://www.theweekendwarrior.co.za/james-bond-spectre-competition/  to enter to win tickets to see the movie premier on 27 November.
Also view:
4X4 Vehicle Safety and Winch Guide