With more than 16 000 animal and plant species around the world listed as threatened with extinction, and another 25 000 sitting uncomfortably on the International Union for Conservation of Nature's (IUCN) Red List, it's now more apparent than ever that nature is in a grim fight for survival.
In sub-Saharan Africa alone, almost 6000 plant and animal species are classified as endangered. For future generations to enjoy the outdoors in the same way that current South Africans do, it's clear that people need to work together.
Fortunately, on South African soil, there are organisations like Wildlands contributing greatly towards conservation. One way in which they do this is through the Old Mutual Wild Series, a collection of endurance events that allows participants to run or cycle in the natural habitat of a particular endangered species. It's the opportunity for lovers of the great outdoors to come into contact with special, often inaccessible, pieces of nature, inspiring them to actively take part in conserving the country's natural environment.
With financial backing from Old Mutual and event participants – a significant percentage of all Wild Series event fees go towards conservation efforts – Wildlands is able to raise awareness of the plight of the African wild dog, the bearded vulture and South Africa's three crane species; the blue crane, the wattled crane and the grey crowned crane.
African wild dog numbers are down to fewer than 450 in South Africa, making it one of the most vulnerable animals in the country.
South Africa's national bird, the blue crane, found almost exclusively in South Africa with just a small population of around 40 birds in Namibia, and the wattled crane are both regarded as vulnerable. The grey crowned crane, down to about 4500 in South Africa, is regarded as endangered.
A decline in the bearded vulture's range and numbers during the past century has resulted in an isolated population that is restricted to the Maloti-Drakensberg Mountains. It's thought that there are fewer than 100 pairs left. The bearded vulture is classified as endangered.
All these majestic creatures are benefiting from the Old Mutual Wild Series events, namely: the Three Cranes Challenge, the Imfolozi Challenge, the Mont-aux-Sources Challenge, the Kruger2Canyon and the Golden Gate Challenge.
As part of Wildlands, these Old Mutual Wild Series events all strive to raise funds for conservation projects geared towards the long-term survival of the wild dog, bearded vulture, the trio of cranes, as well as the Kruger to Canyons Biosphere, by taking endurance athletes through some of the most breath-taking and wild locations the country has to offer.
"It's an absolutely perfect fit for us," says Karen Thomas, Old Mutual's Head of Brand. "We encourage our clients to invest for the long term, so joining forces with Wildlands to invest in the future of our wildlife aligns with our belief in the value of future planning. What Wildlands has achieved through the Old Mutual Wild Series is inspiring, and we hope that our small contribution to the cause can go a long way to informing people that we must preserve our natural environment for future generations."
The next 2016 Old Mutual Wild Series event, the Kruger2Canyon Challenge, which takes place within the Blue Canyon Conservancy and in the vicinity of the Blyde River Canyon, starts on 18 June.
Upcoming Old Mutual Wild Series Events (Diary Listing):
The Old Mutual Wild Series takes participants to parts of South Africa that very few people can get to. At the same time, each Wild Series events allows you to make a significant and necessary contribution to Wildlands' ongoing conservation efforts.
Kruger2Canyon Challenge
Event Date: 18 & 19 June 2016
Registration: 17 June 2016, 3pm-9pm
Distance: 70km (Day 1: 42km and Day 2: 28km)
Format: 2-day Stage Race
Venue:  Kampersrus, near Hoedspruit, Mpumalanga/Limpopo
What is it: A run through the Blue Canyon Conservancy – day one – which lies adjacent to the Kruger National Park. Day two takes place on the Mariepskop Trails in the vicinity of the Blyde River Canyon.
What endangered species are you saving: funds raised through this event support the Kruger to Canyons Biosphere project, which aims to achieve a sustainable future for all life in the Kruger to Canyons Biosphere.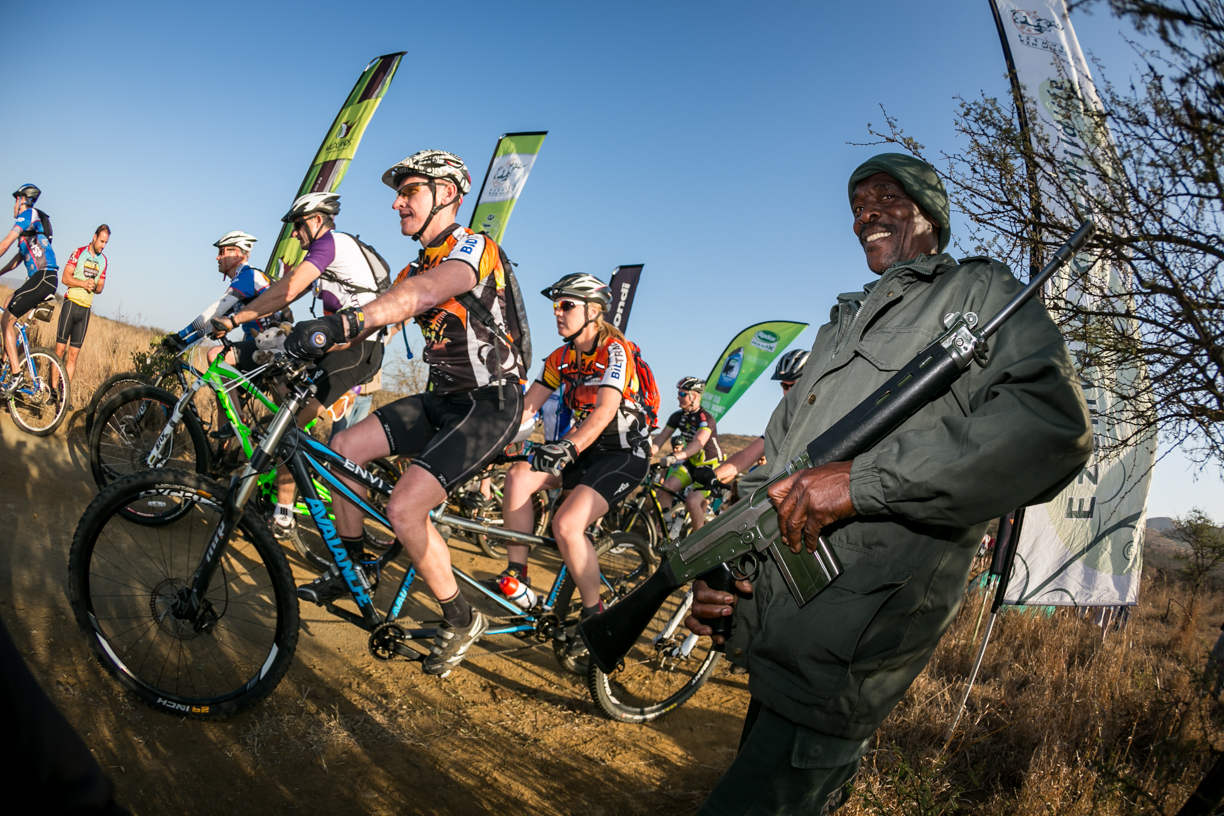 The Old Mutual iMfolozi Challenge
Event Date: 23 July 2016
Registration: 22 July 2016
Entries for 2015 riders open: 01 March 2016
Entries for new riders open: 15 March 2016
Distance: 55km
Format: Mountain bike
Venue: Hluhluwe-iMfolozi Game Reserve
Province:  KwaZulu-Natal, South Africa
What is it: an exciting and gruelling mountain bike challenge that runs its course through the Hluhluwe-iMfolozi Game Reserve, home of the Big Five and the African wild dog.
What endangered species are you saving: the ride focuses on the endangered African wild dog, a species which is in dire need of conservation assistance, with only 412 individuals remaining in South Africa.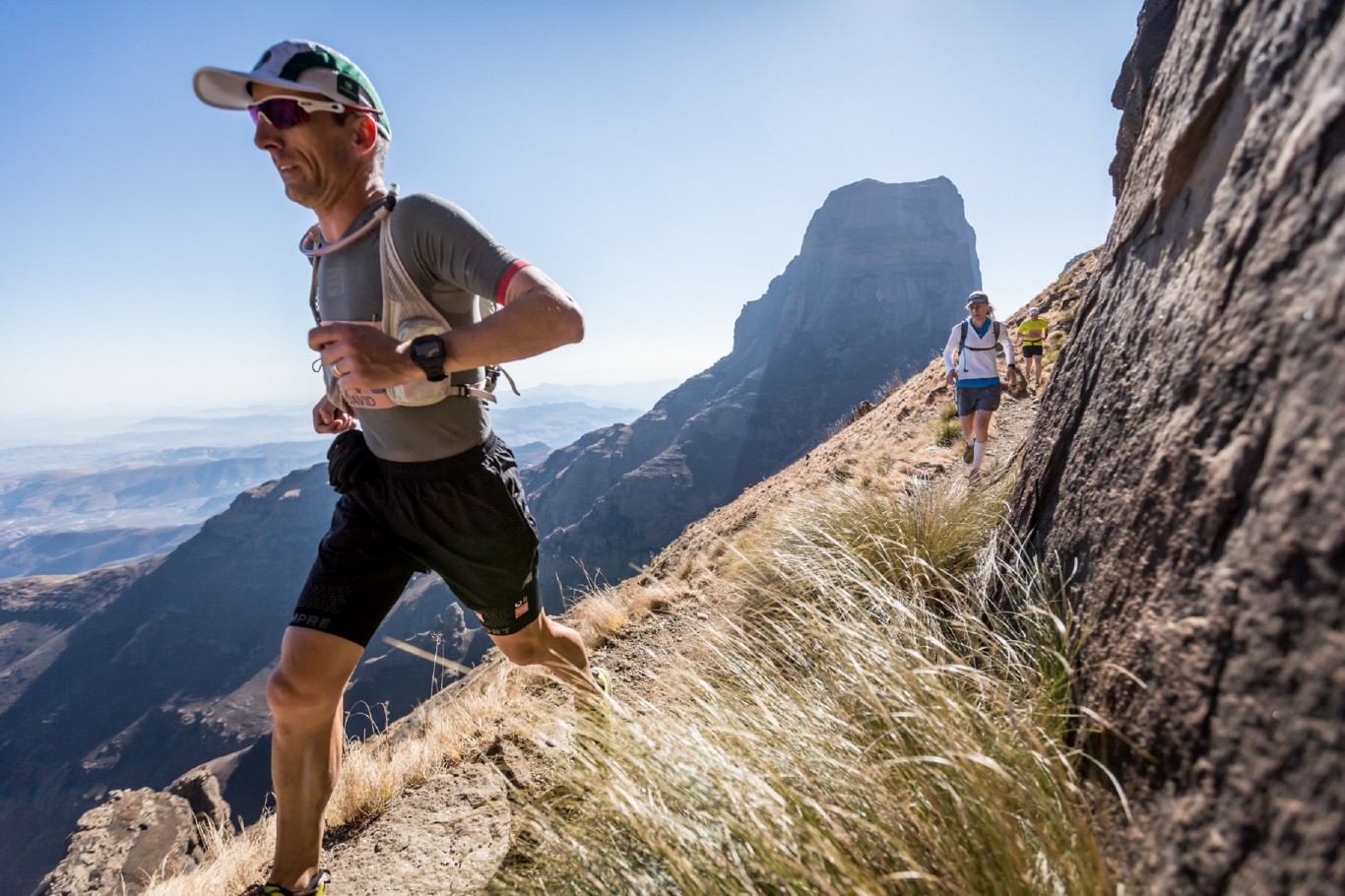 Old Mutual Mont-Aux-Sources Challenge
Event Date: 10 September 2016
Entries are open
Registration: 15:00 on 9 September and 04:30 on 5 September 2015 at the Royal Natal Park soccer field
Distance: 50km
Format: Trail run
Venue: Royal Natal section of the Maloti-Drakensburg Park, KwaZulu-Natal
What is it: A prestigious 50km trail run takes place in the Royal Natal Park, part of the Ukhahlamba-Drakensberg World Heritage Site and home to the endangered Bearded Vulture.
What endangered species are you saving: the bearded vulture, which is classified as endangered in Southern Africa, based on the small and declining population size, restricted range, range contraction and susceptibility to several threats in Lesotho and South Africa.
The Golden Gate Challenge
Event Date: 21 – 23 October 2016
Entries open: 26 April 2016
Registration: 20 October 2016
Distance: 27km, 29km, 17km (Please do not be fooled by these distances – there are some big mountains and the altitude to deal with)
Format: 3-day staged trail run
Venue: Glen Reenen Rest Camp, Golden Gate Highlands National Park, Free State
What is it: a three-day track and trail run through some of the most rugged yet scenic mountains of the Free State, situated in the Golden Gate Highlands National Park. The race will traverse through restricted parts of the reserve rarely seen by the public, like Little Serengeti, Cathedral Caves and many other hidden gems within the park.
What endangered species are you saving: the funds raised from this event are vital for the conservation of the bearded vulture, as well as the threatened Cape vulture.
For all events, visits www.wildseries.co.za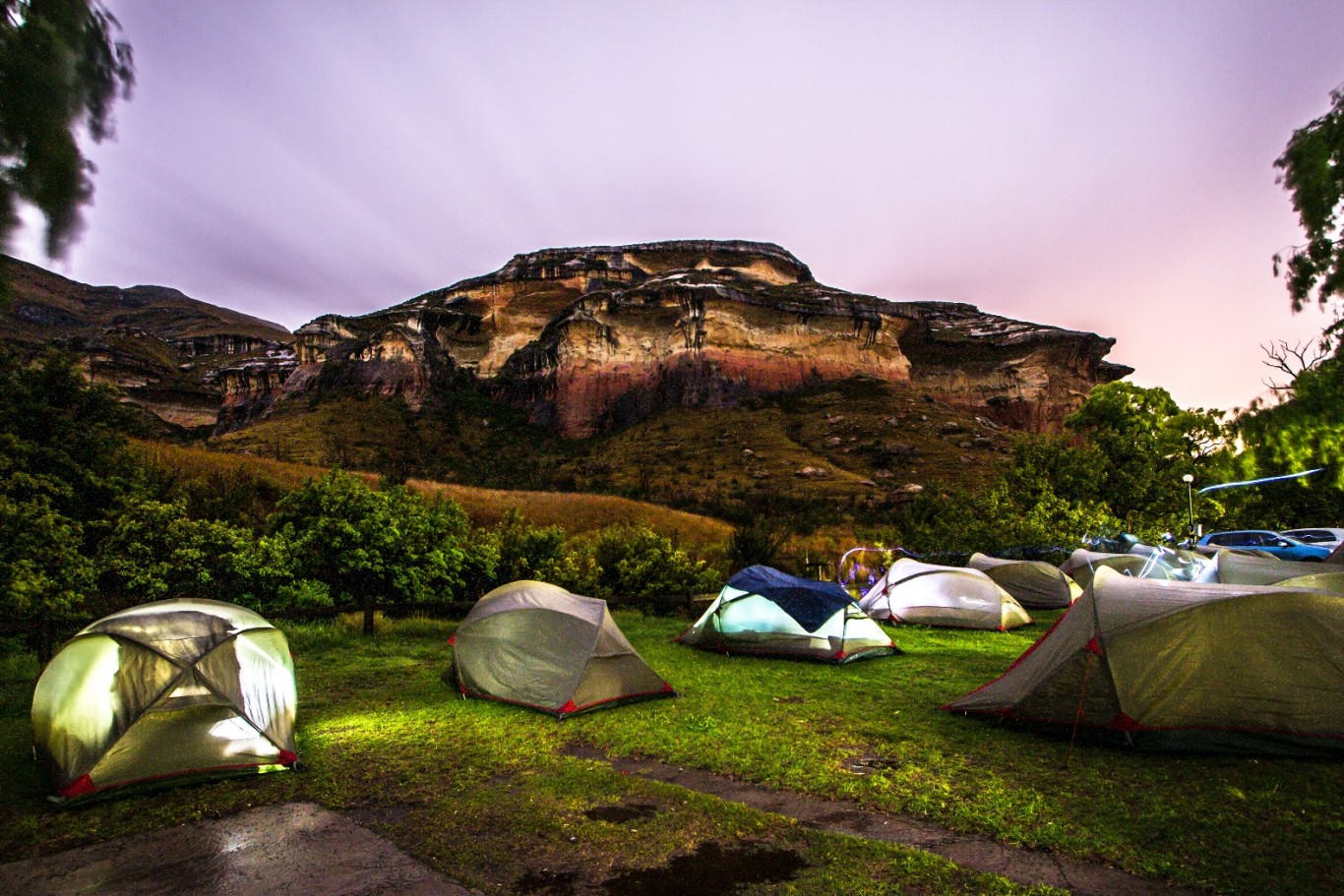 Photos via Em Gatland