"The South African Festival of Motoring ushers in a new era of automotive eventing where the cars are the stars." This is the opening tagline provided by the organisers and sums up the event perfectly. "As South Africa's leading carmaker, we regard this event as the perfect platform to engage with our customers and at the same time provide a sneak preview of some of the exciting new models on the way." says Glenn Crompton, Vice-President of Marketing.
ETIOS SPRINT
The well respected Etios range has established itself as a staple in the small passenger car market in South Africa. Building on this established platform, is the new 'Sprint' model, which will add some zing to the Etios line-up when it makes its debut in Q1 of 2017.
The Sprint derivative features completely revamped front styling with a sporty and prominent front bumper design being the main focal point. The large lower air-dam with integrated foglamp bezels is complemented by a distinctive tapered front grille.
The rear bumper also receives cosmetic surgery, with an elegant lower crease line accentuating the profile. The interior features improved interior tactile elements throughout.
The package is rounded off by 'twin-spoke' 15-inch alloy wheels.
SHARPENED SRX (HILUX)
The latest iteration of Hilux has once again reaffirmed itself as South African's favourite bakkie, topping the sales charts with over 3000 units sold each month.
"The new generation Hilux has been extremely well received, with customers recognising the sheer completeness and capability of the latest Hilux package. Toyota prides itself on being customer-centric, largely attributed to extensive market research. Based on this customer feedback we are implementing certain changes to the SRX grade model – in order to bring it more in line with lifestyle buyers' needs without compromising on the ruggedness and durability that the SRX models are known for," adds Crompton.
The key change point is the move to a wide-body construction, complete with wide integrated over-fender as utilised on current Raider grade. The change to the wide-body profile injects SRX models with a more rugged stance, thanks to the fitment of 17" alloy wheels shod with 265/55 profile rubber.
The revised SRX models will make their appearance in Q4.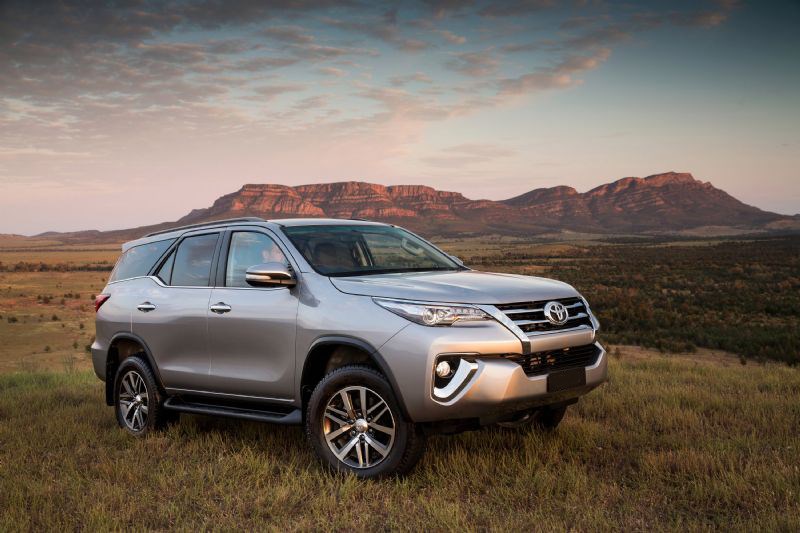 FORTUNER GAINS AN INCH
Echoing a similar sales success story to that of its Hilux sibling, Fortuner has proven to be a hit with a variety of users.
2.8 GD-6 and V6 models receive an upgrade to stylish 18" alloy wheels with a distinctive dual-profile machined finish. Targeted release date is Q4.
CHARISMATIC NEWCOMER
Taking centre stage on the Toyota stand is a holographic preview of the futuristic and funky C-HR cross-over vehicle. As Toyota's first foray into the small SUV/cross-over genre, the C-HR is set to make a statement with distinctive 'diamond-themed' exterior styling.
Powering the newcomer is a 1.2-litre turbocharged 4-cylinder engine, striking a perfect balance between economy and effortless dynamics.
Local introduction is earmarked for Q1 of 2017.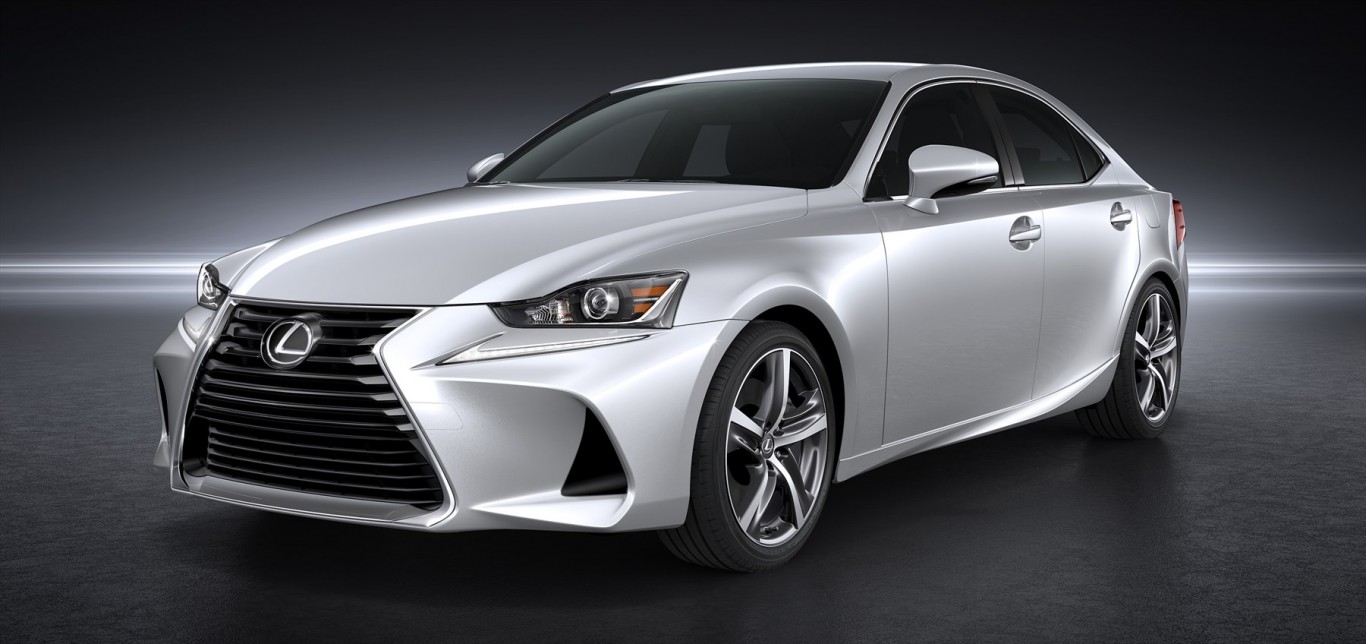 INVIGORATED IS (LEXUS)
Making its first public appearance on the Lexus stand, is the facelifted IS Sport Sedan. The IS' characteristically 'edgy' shape has been enhanced, elevating its aggression. The front features an all new bumper design, with enlarged and more prominent air-dams. Ultra bright and energy efficient LED headlamps provide superior illumination.
In keeping with the light theme, the rear light clusters now feature triple light-guides further accentuating the signature Lexus L-motif.
The line-up continues as before with the 2-litre turbocharged IS 200t available in E and EX grades, and 3.5-litre V6-powered IS 350, available exclusively in F-Sport trim. The new IS will reach Lexus dealers around November.
TOUCH, ENGAGE AND EXPERIENCE
"A festival-type infrastructure allows us to engage with our customers in a more interactive way, and allows them to experience our vehicles first hand in a controlled environment," adds Crompton.
Two activities not to be missed are the Toyota Urban Trax and Toyota Extreme activations. Urban Trax allows passengers to experience all the 4×4 prowess of the Toyota SUV and 'Bakkie' line-up (including the imposing Lexus LX 570), as vehicles traverse 45 degree incline and declines. For those seeking an even greater adrenaline rush, Toyota Extreme is sure to deliver by the bucket load – as passengers get to experience a roller-coaster like ride, complete with jumps, banked turns, handbrake turns and more !
Other activities include a dedicated 4×4 track where you'll be able to check out the new Hilux and Fortuner, as well as RAV4, Prado and Lexus NX.
You can catch all of the above action at the following stands: T1 06, 07, B1a, B2
Also view:
Vehicle Finance, Car Insurance and Road Safety
Buying and Selling a Vehicle – Informed decisions and the Vehicle Retailer
Vehicle Buying, Auctions and the Auction Facilitator