It's all things bold and beautiful when former Miss South Africa, Nicole Flint and television presenter and actress, Nonhle Thema meet on track next in Speed Stars.
A self-confessed tomboy, Nicole Flint never grew up dreaming of being Miss South Africa one day. Having established a name for herself in radio, entering Miss South Africa in 2009 was something she was pushed to do by her work colleagues but the reality is that the crown couldn't have found its way onto a more fitting head! But will a helmet fit equally as comfortably when she takes to the track on this week's show?
Nonhle Thema was born into the world of entertainment, her mother respected actress Cynthia Shange. Following in her mother footsteps always seemed the obvious direction she would take, but Nonhle has done it her way, creating her own path to stardom through reality television, presenting and as an actress. But can she drive?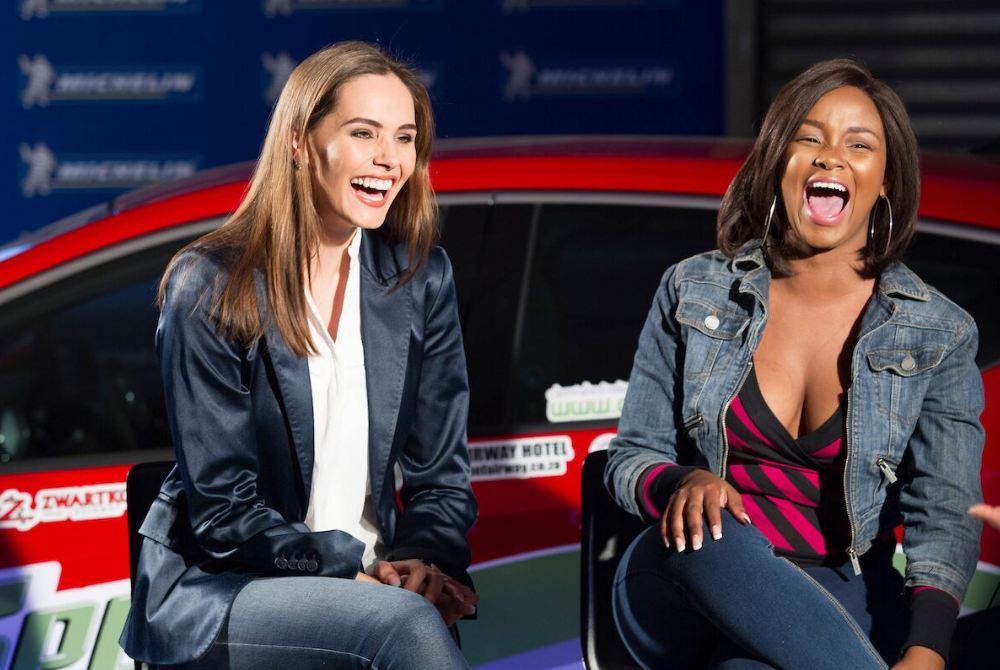 Don't miss the action on Ignition DSTV 189 at the following times:
15th OCTOBER @ 19:30
16th OCTOBER @ 07:30
17th OCTOBER @ 01:30
18th OCTOBER @ 09:30 & 21:30
19th OCTOBER @ 06:30 & 18:30
20th OCTOBER @ 13:30
21st OCTOBER @ 15:30
Speed Stars is also available on DSTV Catch Up.

AND A NEW STAR IS BORN ON SPEED STARS…
There is a new name at the top of the Speed Stars leaderboard as Sandro Godinho posted a blistering lap time to knock Maps Maponyane off the top spot.
As one of our 4 public hopefuls, Sandro's time of a 1:23,741 was nearly half a second quicker than Maps, who holds onto that second spot as we reach the halfway point in the season.
It was a good outing for our public drivers as Chad Luckhoff's time of 1:24.929 saw him slot into third position overall, and keep his chances of making it through to the finals alive.
Finding the step up from the kart circuit to the racetrack a bit more difficult were Shikar Singh and Adeeb Franciscus. Shikar's time of 1:27,148 saw him narrowly miss out on 6th place and with it a chance at the finals while Adeeb found himself further down the leaderboard, his time of 1:27,741 dropping him just outside the Top 10.
Giving our public the chance to show off the driving talent and be a part of the show was a huge success. Thank you to all who entered and to Epic Karting, Century Karting, Compu-Kart and Xtreme Indoor Karting for their support in hosting the initial entry round on the 3rd September 2016.
Things are certainly looking good for a public winner of the second season of Speed Stars.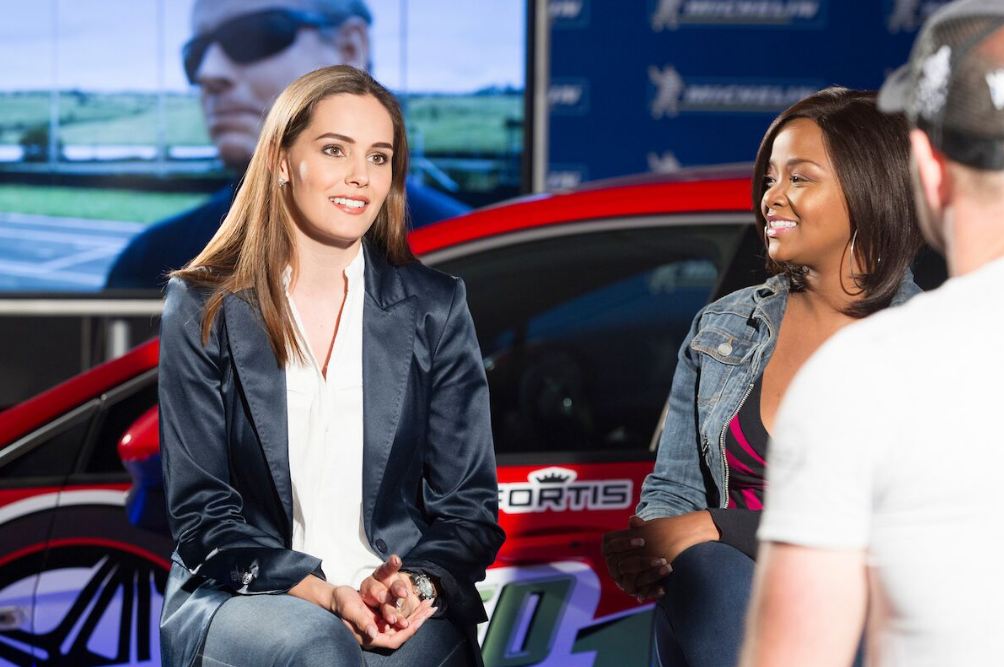 WINNING IS EASY WITH SPEED STARS
Congratulations to Jacques De Villiers who won an Advanced Driving Course with Opel in our weekly viewer competition and to The Sunflower Fund who won R2500-00 in this week's Charity Challenge – good job changing the tyres Werner Kok, Shikar Singh, Nonhle Thema and Sandro Godinho.
Don't forget to enter this week's Predict the Winner competition and you could win an Advanced Driving Course with Opel and Michelin. Head to www.speedstars.co.za and make you prediction: will it be Nicole Flint or Nonhle Thema winning this week's match up.
Enter every week for a chance to win our Grand Prize at the end of the season – a trip overseas with Michelin & the winner of Speed Stars as VIP guests at their 2017 Pilot Sport Experience.
Traditionally held at a world famous Formula One circuit like Sepang in Malaysia, the Michelin Pilot Sport Experience will see our winners take to the track in a variety of racing cars for a taste of what it's like to be a racing driver for a day!
But your chances of winning don't end there, as both Opel and Independent Media will be running their own Predict the Winner competition. So keep a look out for details on the Opel social media pages – opelsa – and in the motoring supplements of The Star, Pretoria News, Daily News, The Mercury and Cape Times.