Beautiful, talented and competitive – our star pairing for this week's episode certainly have a lot in common!
Sport runs in the Louw household with father, Rob, a celebrated Springbok rugby player. So it's hardly surprising that Roxy Louw excelled at sport herself, with provincial colours for hockey and surfing. But it's as a model that she really made waves internationally and saw her voted as FHM's Sexiest Woman. The transition into television was an obvious one and she has even found herself on the big screen in the surf movie Blue Crush 2. The big question: can she add Speed Queen to her impressive CV?
Jade Hubner is a self-confessed tomboy who excels at everything she sets her mind to. Not only did she earn provincial colours for waterpolo, Jade also excelled at music and dance growing up. But this energetic Miss SA Finalist really burst onto the scene when she was chosen as one of the new faces on Top Billing, a job she is a complete natural at! To go fast around a race track you need to be determined and driven – Jade has this in abundance.

Catch the action on Ignition DSTV 189 at the following times:
29th OCTOBER @ 19:30
30th OCTOBER @ 07:30
31st OCTOBER @ 01:30
1st NOVEMBER @ 09:30 & 21:30
2ND NOVEMBER @ 06:30 & 18:30
3RD NOVEMBER @ 13:30
4TH NOVEMBER @ 15:30
Speed Stars is also available on DSTV Catch Up.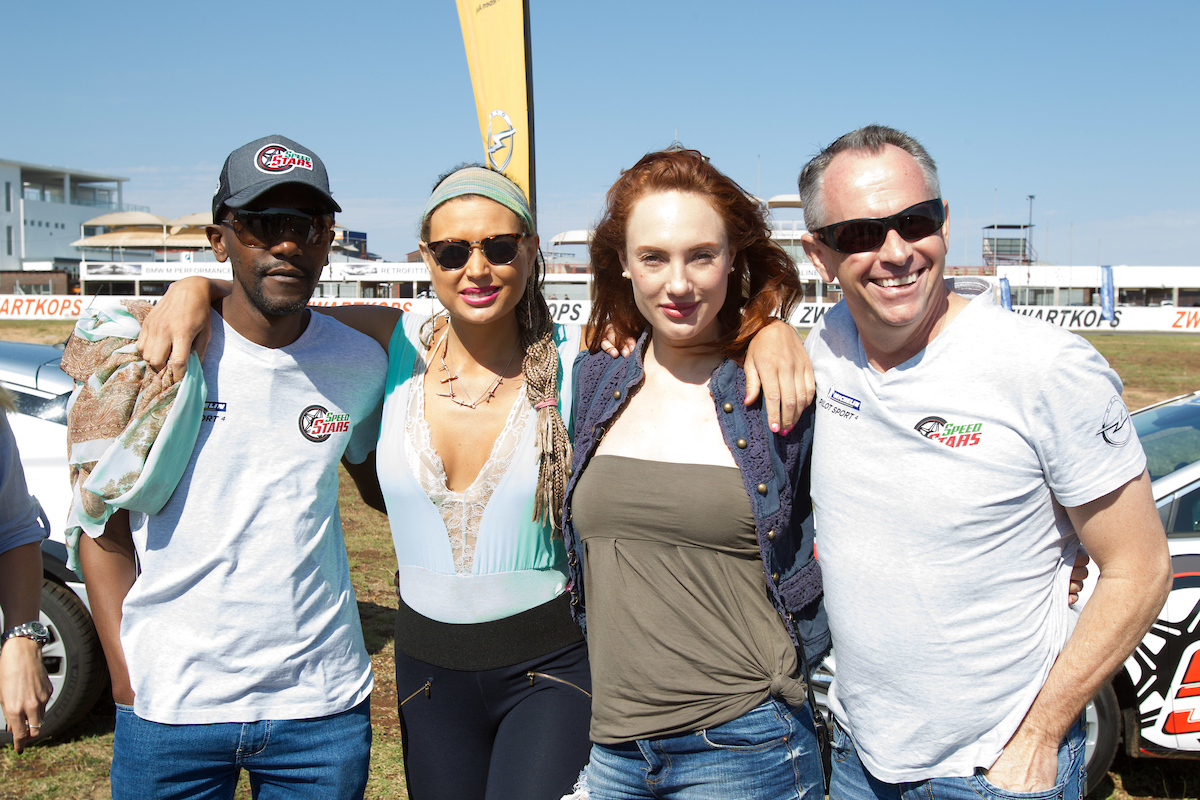 WERNER KOK HANDS OFF GARRETH MCLELLAN IN THEIR HEAD TO HEAD BATTLE ON SPEED STARS
It would seem Nicole Flint has set a tread when it comes to tackling the tricky final corner at Zwartkops and sadly, it's not a good one! A week after the former Miss SA got our hearts racing and hers with a massive off track excursion, rugby superstar Werner Kok went and did the EXACT same thing in his two-lap race against MMA Champ Garreth McLellan.
Fortunately, as with Nicole, it didn't end in tears as Werner got the Opel Adam S under control and back onto the track. He still managed to post a very respectable lap time of 1:26,149 which sees him slot into 5th place overall and a real chance at making the finals of Speed Stars. BUT with eight stars still to set times, he could rue that mistake which certainly cost him valuable time.
Where Werner was all fire and brimstone, Garreth 'Soldierboy' McLellan was surprisingly, the complete opposite, clearly saving his aggression for when it's really needed in a professional fight! His smooth and consistent driving style saw him complete his two-lap race without incident but his time of 1:30,807 saw him finish down in 12th place on the Speed Stars leaderboard – a unanimous victory for Werner in the end.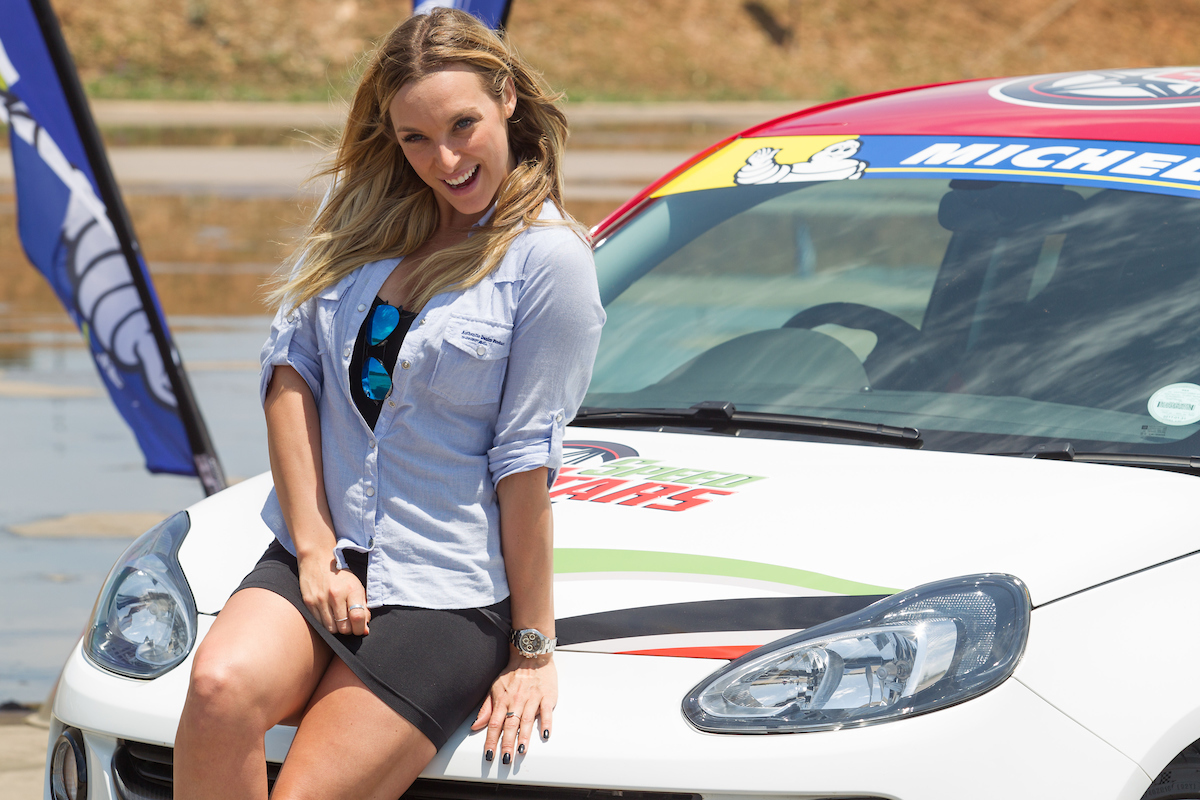 WINNING IS EASY WITH SPEED STARS
Congratulations to Tsepho Mabope who won the Advanced Driving Course with Opel in our weekly viewer competition and to The Sunflower Fund who won R2500-00 in this week's Charity Challenge when Garreth his team of Nicole, Adeeb and Chad lit up the Kart Circuit.
Don't forget to enter this week's Predict the Winner competition and you could win an Advanced Driving Course with Opel and Michelin. Head to www.speedstars.co.za and make you prediction: will it be Werner Kok or Garreth 'Soldierboy' McLellan winning this week's match up.
Enter every week for a chance to win our Grand Prize at the end of the season – a trip overseas with Michelin & the winner of Speed Stars as VIP guests at their 2017 Pilot Sport Experience.
Traditionally held at a world famous Formula One circuit like Sepang in Malaysia, the Michelin Pilot Sport Experience will see our winners take to the track in a variety of racing cars for a taste of what it's like to be a racing driver for a day!
But your chances of winning don't end there, as both Opel and Independent Media will be running their own Predict the Winner competition. So keep a look out for details on the Opel social media pages – opelsa – and in the motoring supplements of The Star, Pretoria News, Daily News, The Mercury and Cape Times.