At Mercedes-Benz South Africa, we believe in being the best or nothing. Moreover, we know that the best starts from within us all, through the force of the indomitable human spirit. We look back in history and reflect on the incredible moment of 16:14, February 11, 1990 – when Nelson Mandela was released from prison and history changed course in South Africa. Since that memorable day, many South Africans can now reflect with awe at what has been achieved over the past 26 years and celebrate the good that is in all of us along with a sense of responsibility to keep doing our best.
With this sense of responsibility, Mercedes-Benz South Africa has embarked on an ambitious project. In partnership with Beautiful News and 24.com, MBSA brings South Africa a series of films and photography, portraying positive stories dedicated to the people of this country and continent. From Tuesday, the first of November, each day at 16:14 for the next year, the Beautiful News platform will release a Beautiful News story reflecting on the goodness of everyday people.
"Mercedes-Benz South Africa is proud to partner with Beautiful News on this extraordinary project to help disseminate stories that demonstrate the best in humanity and the best of South Africa," says Selvin Govender, Marketing Director Mercedes-Benz Cars.
"We will highlight our connection to positivity with a story showcasing our own employees in our East London plant. The story shows how a collaborative effort from all employees in the plant, even during difficult times, created something special for Nelson Mandela – a Mercedes-Benz S-Class – to honour his sacrifice in the fight for freedom," adds Govender.
"This story is also an example of our belief in the future of South Africa, and our belief in the people of this country and the great people who work at Mercedes-Benz South Africa – the story is called the 'Labour of Love'," adds Govender.
Mercedes-Benz South Africa employs thousands of the best people in South Africa, and for more than 65 years, have manufactured vehicles to world-class standards for local and export markets, at its award-winning plant in East London in the Eastern Cape. Affirming this claim, Mercedes-Benz was recently awarded the Top Employer 2017 award by the Top Employers Institute for its exceptional employee offerings.
"South Africa is a fascinating country with diverse cultures and its citizens have an amazing entrepreneurial spirit that goes a long way to showing their selflessness and human kindness to their fellow man. We at MBSA are excited at the prospect of fulfilling our goal of bringing a Beautiful News story every day for the next year, as a reminder of the responsibility we all have to our people," adds Govender.
"In this digital age we have the opportunity to spread the Beautiful News concept far and wide, especially since this is such a visual platform. We believe digital touches every industry, and even as an automotive manufacturer we can be involved in bringing to life a partnership such as the one with Beautiful News. This will be done using our own digital touchpoints to the public, our customers, and our own employees," says Govender.
"With this partnership, we have come up with novel ideas on how a digital experience can break down barriers and revolutionise the user experience to a whole new level! Digitilisation is paving the path for us and we are excited to be sharing this project with the people of South Africa in a meaningful and intelligent manner," adds Govender.
The creator of Beautiful News, world-renowned photographer and filmmaker Adrian Steirn, continues on his journey of portraying a true reflection of South Africa and its people. Steirn brought to life the highly successful 21 Icons project that celebrated the lives of iconic individuals who greatly contributed to shaping South Africa as we know it today.
"Beautiful News will continue sharing powerful messages, reflecting the deeds and actions of the Everyman in an inclusive and engaging style, on an aesthetically pleasing and inspiring platform," says Steirn.
"I am ecstatic that Mercedes-Benz South Africa has the foresight to recognise the need for sharing everyday people's goodness, in a world where everyday challenges can overshadow reasons for hope. We look forward to carrying on the legacy of Madiba and the many South African icons who have contributed to making South Africa a vibrant, positive, forgiving and loving community," concludes Steirn.
Beautiful News will focus on a variety of genres, including incredible individuals, community role models, thought leaders, and inspiring people with a passion for life, among others.
Watch Beautiful News on: www.beautifulnews.co.za or #beautifulnews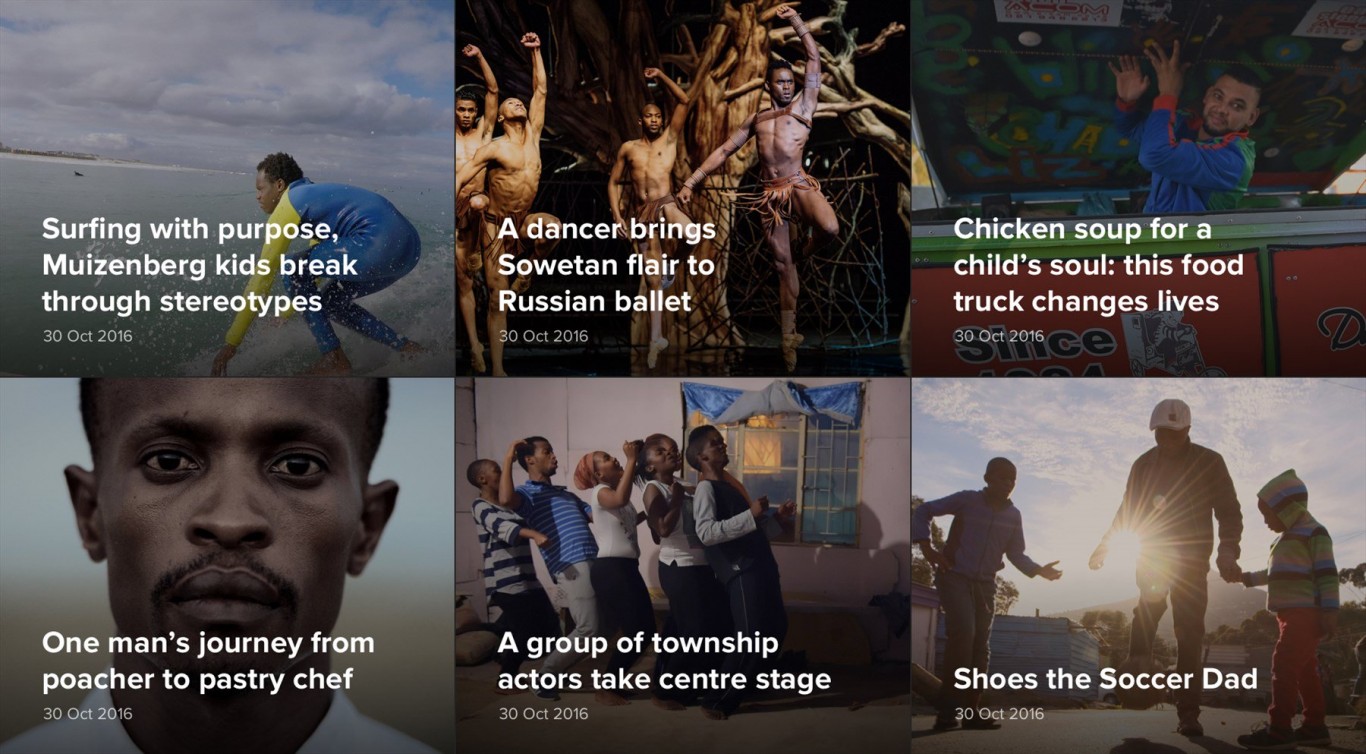 Beautiful News powered by Mercedes-Benz https://t.co/BlYiZeMMXt @MercedesBenz_SA pic.twitter.com/z39uW7WGJf

— Arrive Alive (@_ArriveAlive) November 1, 2016