The KwaZulu-Natal MEC for Transport, Community Safety and Liaison, Mr. Mxolisi Kaunda, last night personally witnessed the arrest of more than 35 motorists for driving under the influence of alcohol in a night-long operation in uMlazi, Durban.
The 35 arrested last night were adding to a tally of already more than 100 drivers caught driving under influence of alcohol in several roadblocks across the province. The roadblocks are part of the long weekend enforcement operation, which was directed by Kaunda after the approval of the provincial festive safety plan.
The overnight operation was held at Sibusiso Mdakane road, which is the busiest in uMlazi, with the location of two main entertainment centres, Maxi's Lifestyle and eYadini lounge.
The uMlazi multi-disciplinary roadblock was attended by eThekwini metro, Road Traffic Inspectorate, National Traffic Police and South African Police Service.
Commenting on the side-lines of the roadblock midnight, Kaunda said the focus will also be townships because that is where the majority of crashes are happening, mainly during late hours of the evening.
"We are here because we believe the entry and exit points of our townships must be targeted if we are to make a meaningful impact in the fight against road crashes and fatalities. This operation was very successful as scores of motorists who disrespect road traffic rules were caught. This multi-disciplinary roadblock has exposed us to the reality that people still continue to undermine the law. We believe with operations of this nature, a clear message is sent and must have been felt. This will now be the order of the day in our province. We are focusing mainly on drinking and driving because it is one of the main contributing factors to the unacceptably high rate of crashes and fatalities in the province," said Kaunda.
Kaunda said more overnight operations are expected in the province as traffic increases in the province ahead of the Christmas weekend.
Kaunda concluded by making a passionate call to road users to adhere to the law and work with government to reduce deaths on the road.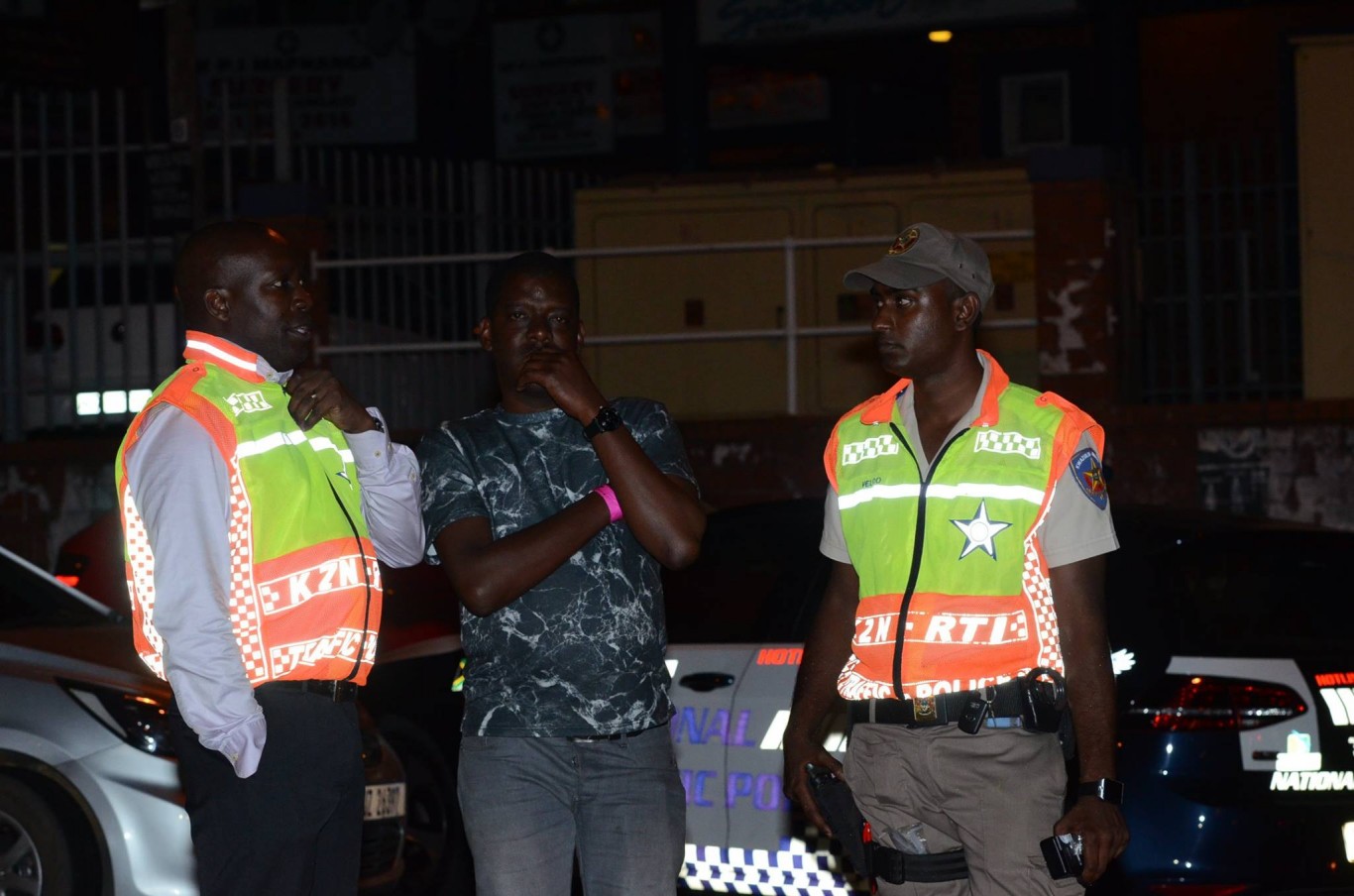 KZN Transport MEC participates in enforcement leading to arrest of 35 drunk drivers at Umlazi https://t.co/EQASUzA6nz @KZNTransport pic.twitter.com/YCTbKQWwVh

— Arrive Alive (@_ArriveAlive) December 19, 2016