About 24 people were injured in a collision involving two taxis on Jan Smuts Avenue, in the Craighall area, this afternoon.
ER24 paramedics and other services attended to the incident and found that one taxi had crashed in a dealership resulting in damage to some vehicles. The other taxi had crashed into a pole.
Patients were scattered across the scene. Among the patients treated by ER24 was a five month pregnant woman. She sustained moderate injuries and her baby was fine at the time of the woman being treated and taken to hospital. All other patients sustained injuries ranging from minor to moderate.
The exact details surrounding the incident are unknown.
Authorities were on scene.
Chitra Bodasing Harduth
ER24 Spokesperson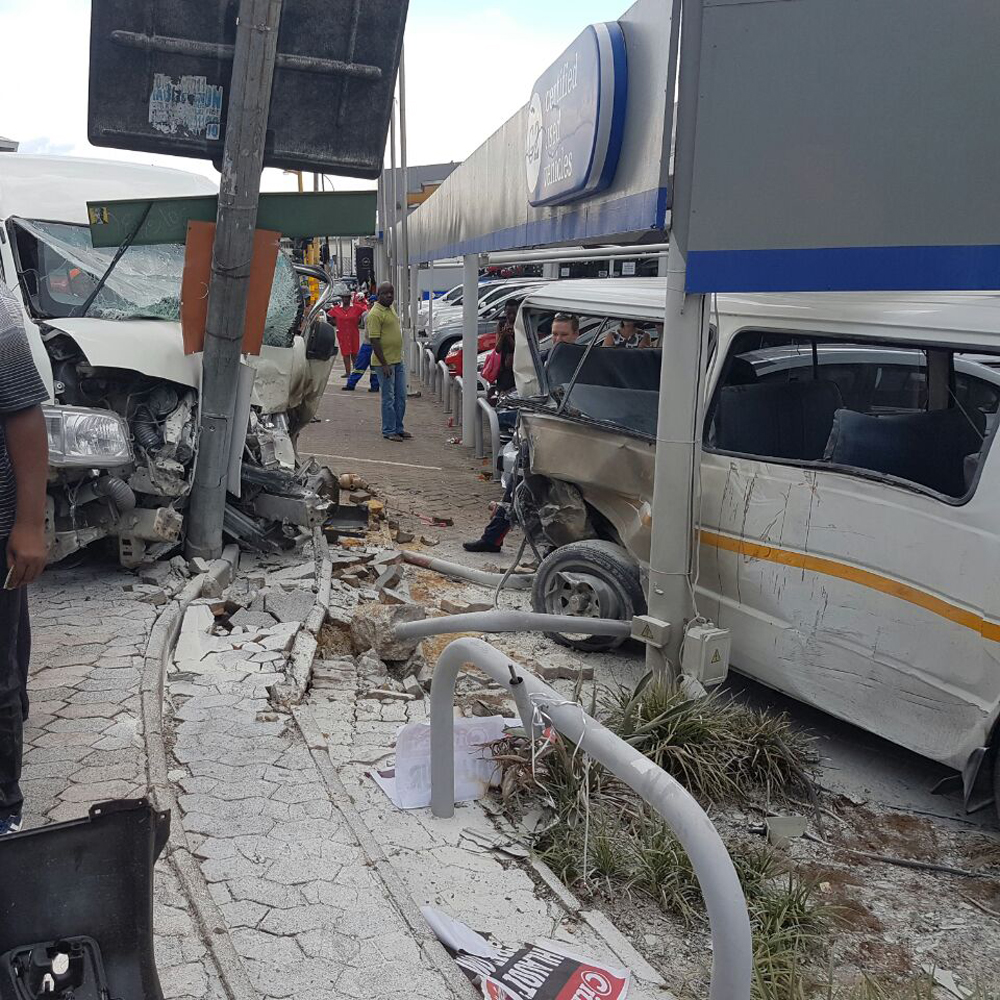 y