5th Global Alliance Meeting
The biannual Fifth Global Meeting of Nongovernmental Organizations Advocating for Road Safety and Road Victims took place in Kuala Lumpur, Malaysia.
The Global Meeting was organized by the Global Alliance of NGOs for Road Safety (the Alliance), and the Ministry of Transport, Malaysia, and hosted by the World Health Organization (WHO). More than 200 road safety NGOs and stakeholders from 70-plus countries renewed their commitment to enabling governments and communities to achieve the United Nations (UN) Sustainable Development Goal to halve the number of global deaths and injuries from road traffic accidents by 2020.
Every year, 1.25 million people die as a result of traffic crashes — greater than the entire population of Cyprus. More people die from road traffic accidents than from malaria and tuberculosis and traffic crashes are the main cause of death globally among those aged 15–29.
During the four days of the Global Meeting, attendees participated in capacity building sessions, networking and sharing activities, and planning for advocacy events.
The Honorable Dato' Sri Liow Tiong Lai; Professor Wong, Director General, Malaysian Institute of Road Safety Research (MIROS); Dr. Etienne Krug, Director, Department for Management of Noncommunicable Diseases, Disability, Violence and Injury Prevention, WHO; Mr. Jean Todt, the UN Secretary-General's Special Envoy for Road Safety; Mr. Marc Shotten, Program Manager, Global Road Safety Facility (GRSF), World Bank; and Saul Billingsley, FIA Foundation, offered valuable presentations, focusing on the importance of coordination and partnerships to foster concrete results.
There is significant evidence that road safety measures, including speeding interventions and use of helmets, seat belts, and child restraints have a big impact on the survival rate of road traffic victims. However, these interventions are not universally implemented everywhere.
NGOs are key partners in achieving the UN Sustainable Development Goal to reduce the number of deaths and injuries from road traffic accidents by 50% by the year 2020.
Alliance member NGOs are critical to tackling road carnage in multiple ways. They can activate communities to engage with the cause, identify local problems and speak up for the solutions. They can raise awareness by speaking out in the media and countering any local opposition to the implementation of road safety laws, policies and their enforcement, and provide valuable insights and information during government-led consultation processes, for example relating to road building or alternate sustainable mobility solutions. They also often provide support for road crash victims and knowledge-building programmes within institutions such as schools and companies.
The Global Meeting featured a prize-giving ceremony, including an award from FedEx to honor NGOs that exhibit commitment, engagement with the Alliance, and willingness to learn.
The Declaration of Malaysia was signed on the final day of the Global Meeting by all participants. The Declaration states the commitment of the road safety community to implementing practical, evidence-based measures to improve road safety and post-crash response and calls upon all other stakeholders to partner meaningfully in these efforts.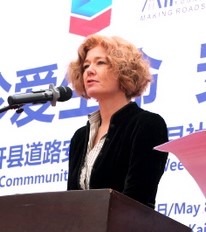 Lotte Brondum
Executive Director, Global Alliance of NGOs for Road Safety:
"People are dying on the roads. In some countries, for children to walk to school safely each day is a triumph of survival. We cannot stand aside and watch. We know the interventions that save lives. Last year the UN and its member states adopted a resolution to improve road safety. This resolution has strengthened our mandate. It gives Alliance members license to partner with their governments to implement the measures that work and to hold them to account. Ultimately, that means that more men, women, and children will return safely home every day".
"The Alliance is the bridge between road safety NGOs and bilateral, and multilateral partners, such as WHO and the UN, both of whom we are fortunate to welcome as part of our Global Meeting program in Kuala Lumpur. We thank them and our sponsors: FedEx, the FIA Foundation, the Global Road Safety Facility, the Prudential Foundation, Dorel, Allianz and TM for enabling the Global Meeting to happen."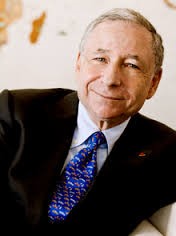 Mr. Jean Todt
UN Secretary-General's Special Envoy for Road Safety:
"Too many people lose their life unnecessarily in road crashes daily. We urge governments to strengthen their strategies to protect road users, including implementing the United Nations Road Safety Conventions."
"As the UN Secretary-General's Special Envoy for Road Safety, I'm committed to work with all key players to significantly reduce the
number of road traffic fatalities in the coming years. The Global Meeting has been a great opportunity to discuss with NGOs on how we can accelerate and enhance our efforts in this task. I congratulate the Malaysian Government for their collaboration and commitment to making roads safer."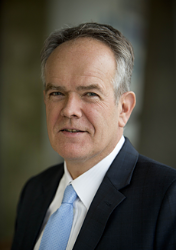 "Every day 3400 people die on the world's roads. Urgent action is needed to implement well-known solutions like better laws and enforcement on speed, drinking and driving, helmets, seat-belts and child restraints, as well as improvements in roads, vehicles and post-crash response", notes Dr. Krug. "NGOs have a crucial contribution to make, including by demanding more action by their governments. Through its convening power, the Global Alliance of NGOs for Road Safety helps to amplify the voices of NGOs, increasing the likelihood that they result in real change in countries."

Did you know?
Africa have 2% of the worlds vehicles, yet account for the highest rate of road crash deaths.
Our Governments need to realize the enormous financial and emotional burdens crashes cause each country; develop the political will to bring down these deaths and injures; and use best practice measures like enforcement of the laws to bring about reductions rather than appealing for behavioral changes by motorists and pedestrians.
African members of the Global Alliance representing 19 countries will work together to put pressure on Transport officials and the African Union to take road safety seriously.
Fifth Global Meeting of Nongovernmental Organizations Advocating for Road Safety https://t.co/0uorqhcYqT @RoadSafetyNGOs @SADD #ArriveAlive pic.twitter.com/GPGr0PhvZc

— Arrive Alive (@_ArriveAlive) April 10, 2017