For most of us the thought of standing on a stage and making people laugh isn't very funny at all. But for this weeks guests, Joey Rasdien and Richelieu Beaunoir this IS life!
Gauteng local Joey Rasdien had for more serious plans for his life, with a B Comm degree from RAU and a career as a financial advisor at Alexander Forbes. In 2002 his wife encouraged him to give comedy a go and he's been making South Africans laugh ever since, on stage, in commercials and in movies.
Richelieu Beaunoir grew up entertaining his family telling jokes now he's writing his own and entertaining the country! The Durbanite's first professional gig was in Johannesburg in 2010, a city he now calls home. Nominated for a Comedy Choice Award in the Audience Choice Category, his comedy clearly resonates with audiences.
But will their driving make us laugh? Catch Joey and Richelieu on Speed Stars on Ignition, DSTV 189 at the following times:
Saturday21st October @ 19:00
Sunday 22nd October @ 07:00
Monday 23rd October  @ 01:00
Tuesday 24th October @ 09:00 and 21:00
Wednesday 25th October @ 06:00 and 18:00
Thursday 26th October @ 13:00
Friday 27th October @ 15:00
You too can be a winner with Speed Stars by entering our weekly Predict the Winner Competition. Simply head to our website www.speedstars.co.za and predict who you think will win: Joey Rasdien or Richelieu Beaunoir and you could win an Advanced Driving Course from Volkswagen Driving Academy valued at R3000.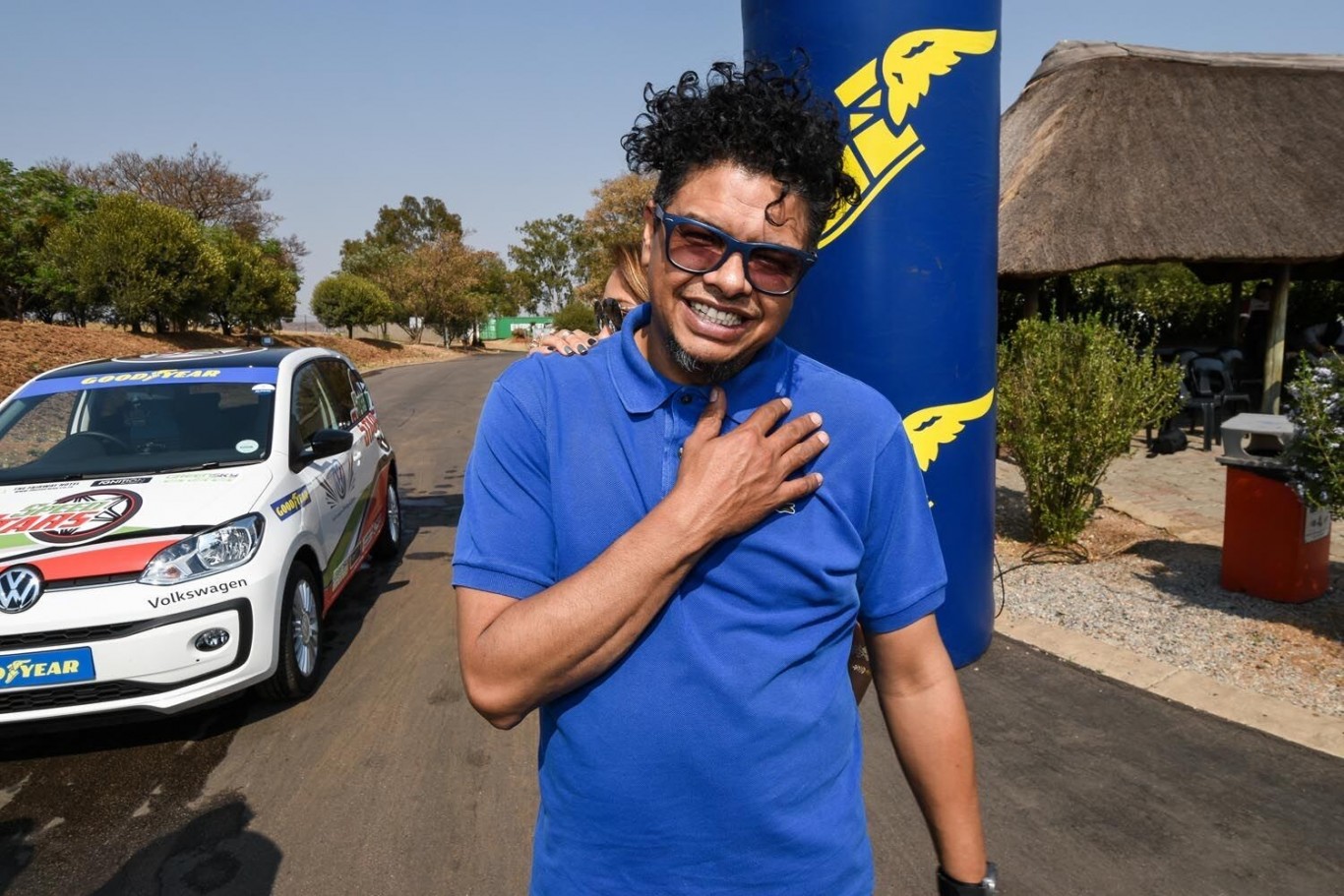 ELMA SMIT COMES OUT ON TOP IN THE BATTLE OF THE SUPERSPORT PRESENTERS
Good friends off screen remained good friends on track when Elma Smit and Julia Stuart went head to head in Speed Stars. For the Supersport presenters it was less about who won and more about seeing girl power at the top of the leaderboard.
There really wasn't much to choose between the two of them over the two-lap race, Elma's combined time of 3:13.34 narrowly beating Julia's time of 3:14.05 and seeing here winning the matchup. But its their fastest lap time that goes up on the leaderboard, and here Elma extended her dominance with a 1:32.95 versus a 1:34.19 posted by Julia.
Sadly, they both fell well short of the top of the leaderboard – Rob Forbes' time set in Episode One remains the time to beat. The leaderboard as it currently stands after two episodes:
Rob Forbes
1:25.30
Jason Goliath
1:30.33
Elma Smit
1:32.95
Julia Stuart
1:34.19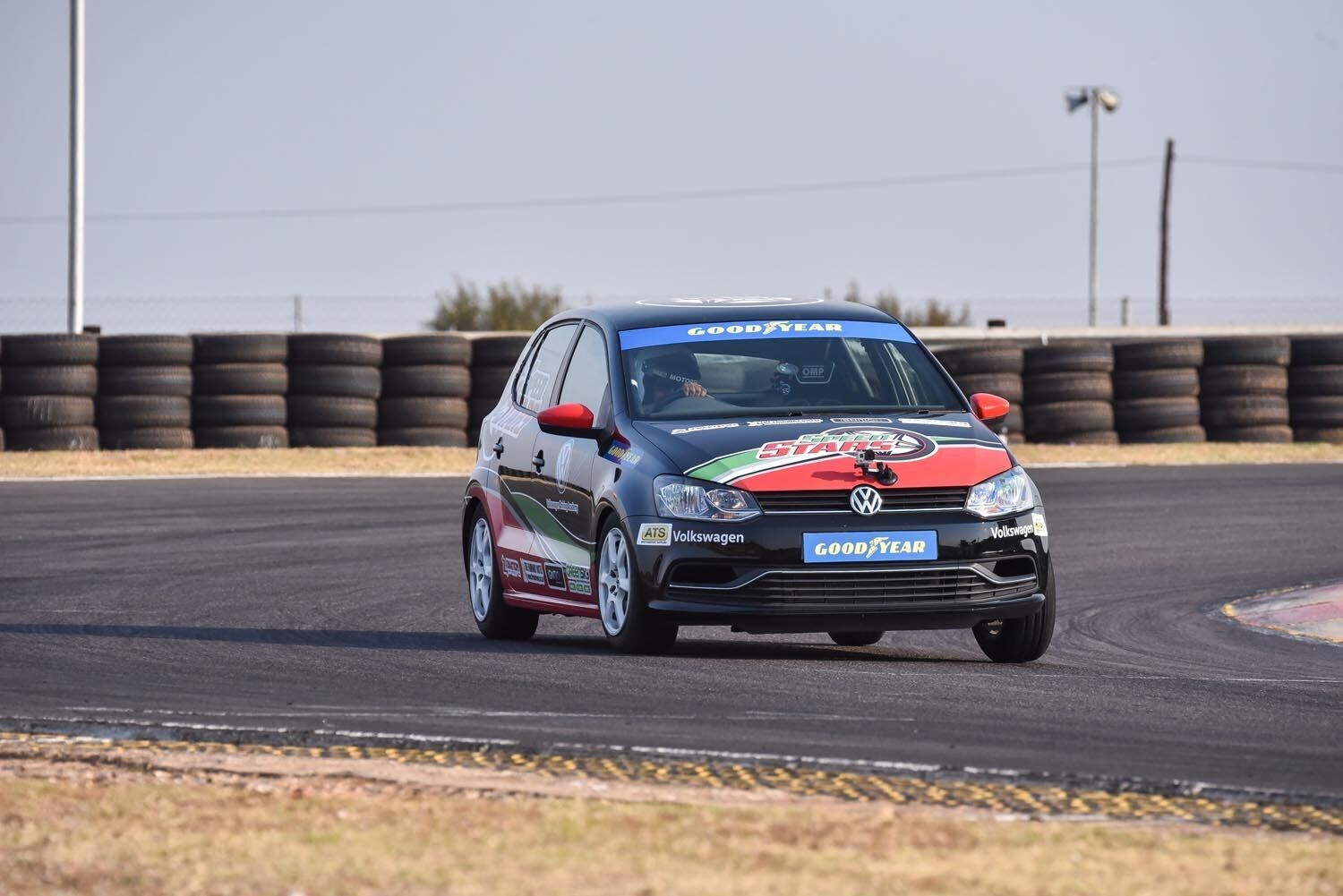 And don't forget that our two public contestants, Jason Absmeier and Louis Pires have already posted their lap times, but we will only be revealing these at the end of the season – what impact will that have on our top eight who'll contest the final!
Congratulations to our winner of our Predict the Winner Competition: Claudio Raposa correctly predicted that Elma Smit would win this match up and won a R3000 tyre voucher from Goodyear.
Speed Stars 3 will be on your TV screens from the 7th October until the 8th December on Ignition, DSTV 189 as well as being available on Catch Up.
Speed Stars is brought to you by Volkswagen Driving Academy and Goodyear, and supported by Greensky Brand Architects, Zwartkops Raceway and The Fairway Hotel.
Find Speed Stars at  www.speedstars.co.za and on Social Media:
Twitter:         @SpeedStarsSA                              Instagram:   speedstarssa
Facebook:     @speedstars.sa                              YouTube:      Speed Stars