A 71 year old Inanda resident who has been missing since Monday the 02/10/2017 has been reunited with his family a short while ago.
Reaction Unit South Africa received a call this morning from a member of public requesting assistance after they found an elderly gentleman walking aimlessly on Wick Street in the Verulam CBD. Reaction Officers proceeded to the location and attempted to interview him however he could not provide any details regarding his identity or his residential address. He was not in possession of a cellphone or any identification documents.
The information and a picture of the elderly man was circulated on this Facebook Page. RUSA was contacted by a member of public who saw the post & recalled seeing the elderly man's picture on a missing person's bulletin on a light pole in the Phoenix area. A picture of the bulletin containing details of the missing man's relatives was sent through by the caller (picture 2).
The family were contacted and arrived at Reaction Unit South Africa in Verulam a short while later. It was established that their uncle had left his home on Monday last week with a member of his family to visit a doctor in KwaMashu. After they were done they proceeded to the taxi rank. The 71 year old disappeared after he was left alone for a few minutes. According to his family it is the first time that he had gone missing and he has no history of memory loss.
It could not be established as to how he had ended up in Verulam or where he had been for the past week.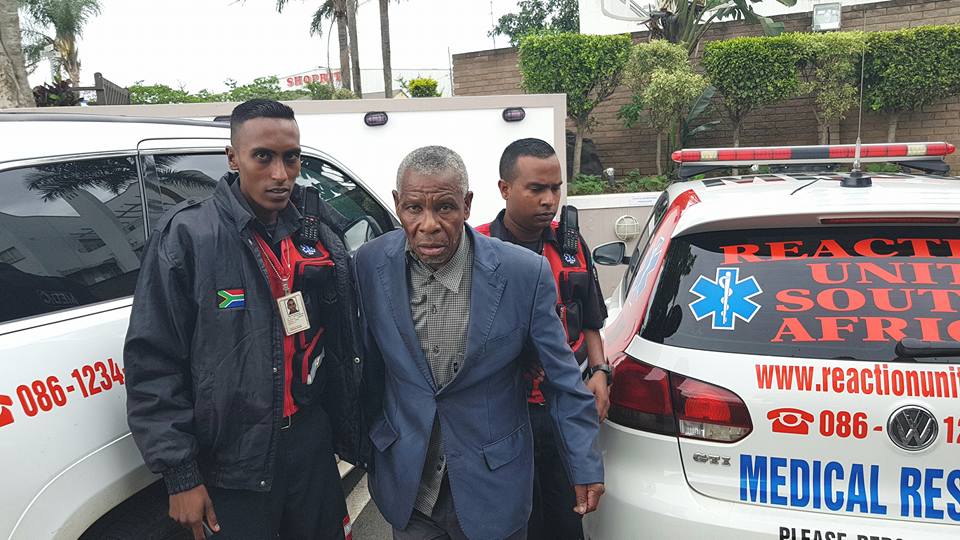 Public requested to assist in locating the family of the elderly male. https://t.co/IFfFZigHXb #ArriveAlive pic.twitter.com/5l4AZQQDzE

— Arrive Alive (@_ArriveAlive) October 10, 2017