Why do we often hear motoring enthusiasts say that Gabriel is the perfect shock absorber for South African conditions? Are you aware of the long history of Grabriel Shock Absorbers in South Africa? We decided to share some insights through a Q&A with Darryn Wright from Torre Parts and Components:
Why would it be fair to say that the Gabriel Shock absorber is developed for SA Conditions?
In the very early days of Gabriel in South Africa, all of our the shocks were imported from America. With the then government drive (1962) for more local content, Gabriel South Africa was able to build and develop units for SA roads. South Africans preferred a stiffer ride compared to the American's rolling suspension and this has generally been the philosophy ever since.
How would we describe "typical SA conditions" what makes us unique?
Compared to the countries where the vehicles are actually designed, e.g.: Europe and Far East; our roads are not the same. We have world class freeways but also poor secondary roads and a lot of gravel roads. Our units are built to be able to handle any road surfaces.
What is the average "lifetime/ duration" of a shock absorber – would we measure in terms of distance or time traveled and used?
Very difficult to say, but it depends on the road surfaces driven. Vehicles driven on urban freeways will last a lot longer than vehicles driven on rural roads. A general rule of thumb is to have your shocks checked every 20 000km.
Only about 154,000 km of our 750,000 km road network are paved roads – do gravel roads have a significant impact on shock absorbers?
Yes. The poorer the road conditions, the harder a shock absorber needs to work which will have a significant impact on lifespan.
Does the "make" and "set-up" of vehicles have an impact on the lifetime of a shock absorber – and if so – How?
No, neither will have a significant impact on a standard vehicle. Any vehicles that are modified however could have an impact and as such, do not carry any warranty.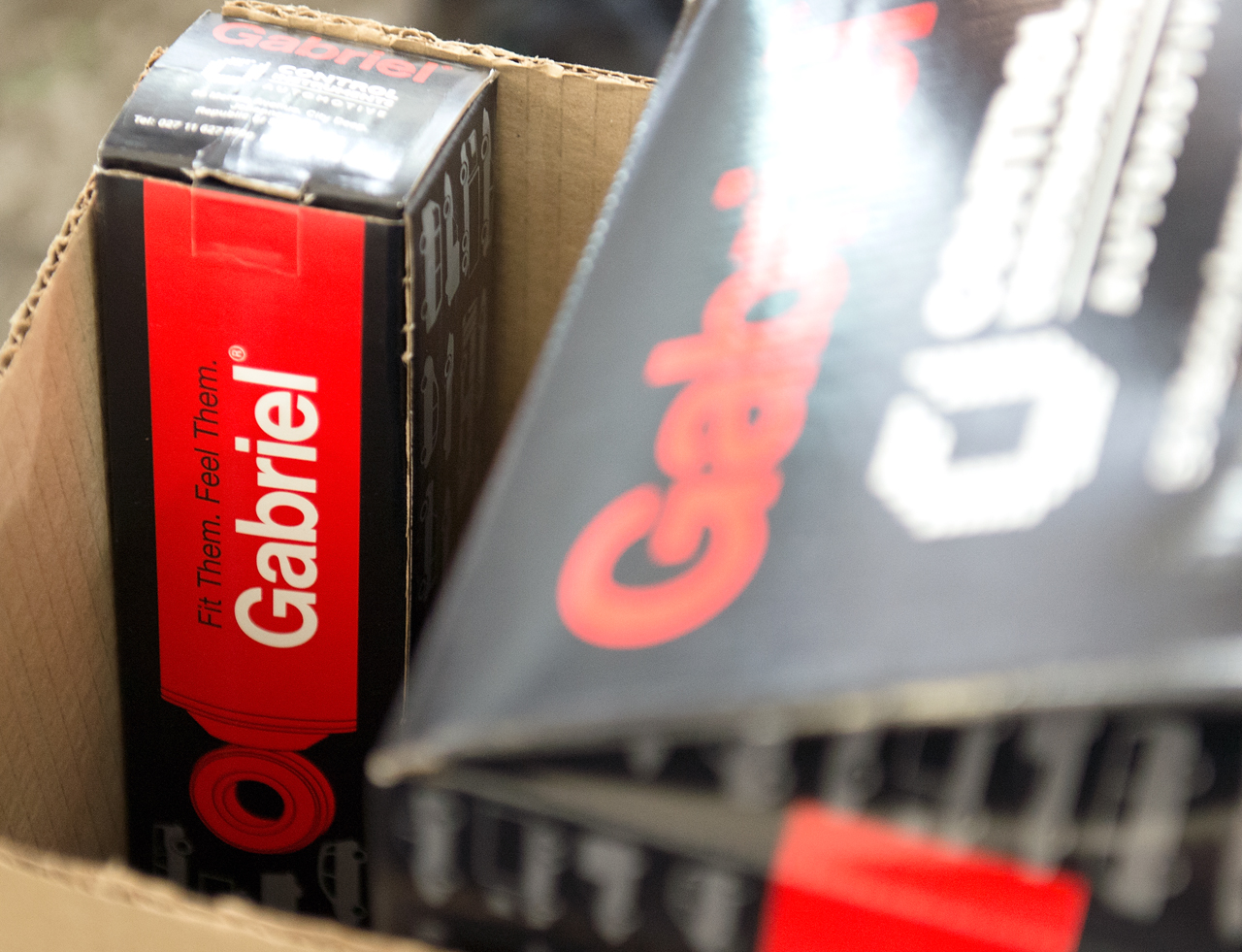 Can defensive driving help to increase the life/duration of a shock absorber – and if so – why? What should drivers be focusing on?
Paying attention to the general conditions of a road surface can have an impact on the life of a shock. Avoiding potholes and other damaged road surfaces will definitely prolong the life of not only your shock absorbers but also all your other suspension components.
What are the major differences to be considered in the design of shock absorbers for passenger vehicles as compared to 4X4 vehicles?
Most passenger cars use what is called McPherson Struts. These units are designed to reduce the number of components on a suspension. 4×4 vehicles tend to use telescopic shock absorbers, as these are generally heavier duty.
Has Grabriel / Torre been approached to assist in the development of "specialized shock absorbers for rally vehicles or other specialized vehicles?
Gabriel is not really involved in the specialised market although we did supply parts for the original Dakar Nissan Hardbody. Gabriel is also very involved in specialised military/defence applications.
What are the Warning Signs of Worn Shock Absorbers? https://t.co/2yoWa3JgAH @GabrielShocksZA #ArriveAlive pic.twitter.com/2sFqdoYk6e

— Arrive Alive (@_ArriveAlive) July 19, 2016