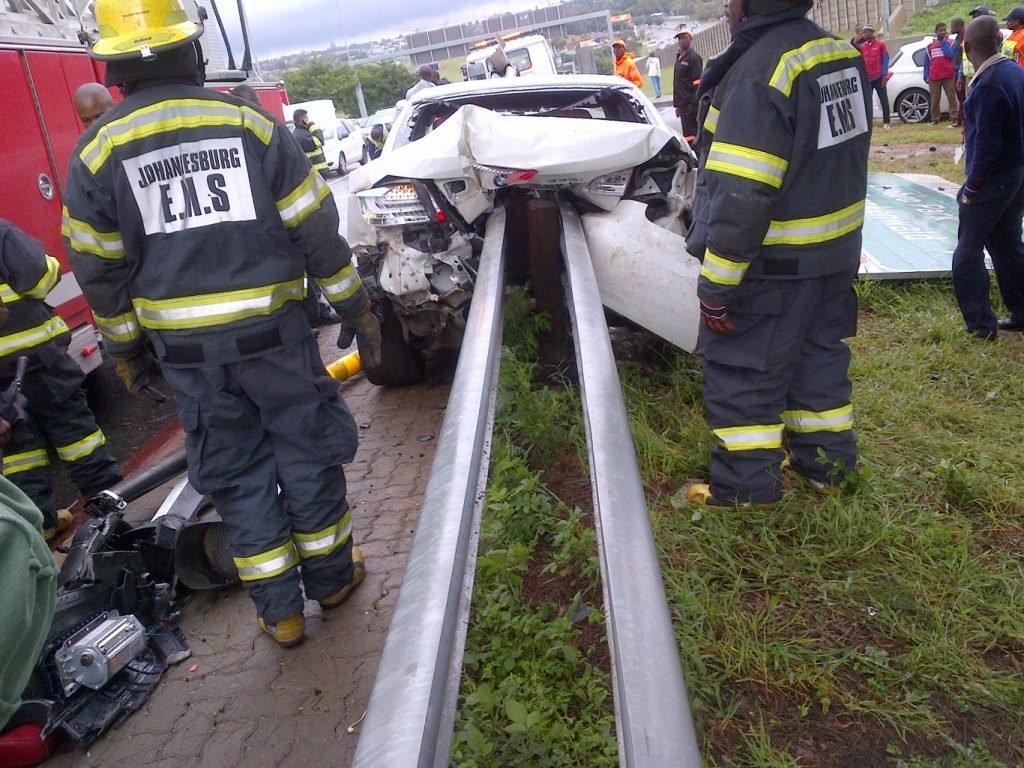 These were taken at the turn onto the N3 north…the car was apparently travelling from Marlboro toward the N3 at a good speed…no one was hurt??? Unbelievable !! The backrest of the car was pushed out of the windscreen, and the rear valance seems to be still attached to the armco barrier..
[These photos are from the car crash of Orlando Pirates defender Rooi Mahamutsa in Marlboro, Johannesburg]
Do not speed in the wet!!!
Also view: