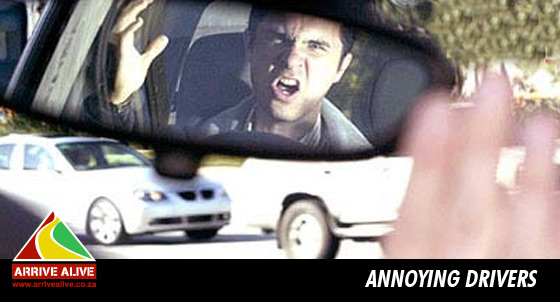 I have come across the results of a very interesting online poll from the UK. This road safety poll was done amongst 14 743 AA Britain members for the Drive Better campaign.
The AA revealed that good old-fashioned manners could bring back the smiles to drivers' faces and reduce the threat of road rage.
AA president Edmund King said: "Many drivers do thank others who let them into traffic but 37 percent of male drivers and 46 percent of female drivers still find those who don't a major irritation.. It doesn't take much to let someone into the traffic' – AA Britain.
A compliment was also extended towards many of the UK truck drivers:
"Truck drivers tend to flash their hazard lights and others raise their hand to acknowledge the good manners of other drivers. It doesn't take much to let someone into the queue of traffic or to acknowledge them.
"We all need to live in harmony on the roads so better manners would help."
By merely being nice to other road users and acknowledging their existence we can calm everyone down and increase harmony on the roads! A friendly raise of the hand and a smile uses much less energy than an angry, heated exchange!
The top 10 types of driver that other drivers most dislike were:
1 Boy racers – 42 percent
2 Drivers who don't say thanks – 41 percent
3 Drivers who show off – 33 percent
4 Those who listen to loud music – 23 percent
5 Van drivers – 21 percent
6 Sunday drivers – 20 percent
7 School run moms – 16 percent
(19 percent males, 12 percent females)
8 Taxi drivers – 14 percent
9 Foreign truck drivers – 12 percent
10 Drivers with caravans – 9 percent
The Drive Better campaign believes the route to better, safer roads is education and they will be lobbying the UK government for a re-think of the driving test process.
Also view the Arrive Alive website for more info on aspects such as: