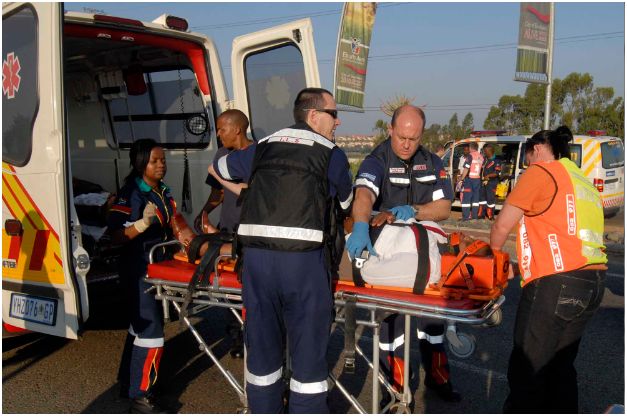 Fourteen commuters were injured, 2 seriously when two taxis collided along Chloorkop road in Kempton Park on Sunday afternoon. Exact details of the accident is still speculative, however one taxi smashed into the rear of another taxi causing the driver to lose control and overturn.
Netcare 911 and provincial paramedics arrived on scene and after the initial triage found that two of the commuters  sustained serious injuries while a further 12 escaped with only minor injuries – among them a one year old child .
Emergency personnel stabilised all the wounded before transporting them to the Tembisa hospital for further treatment.
Chris Botha
Netcare 911