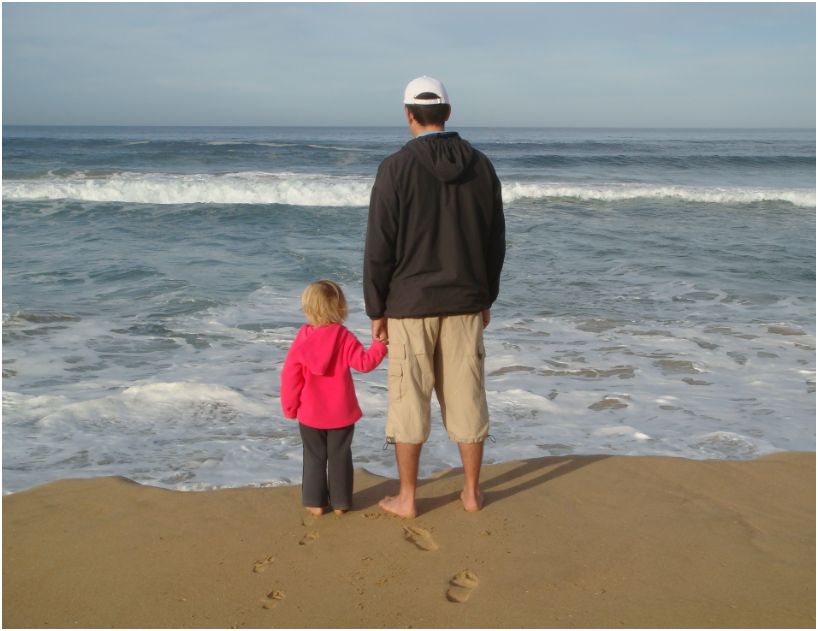 Even though this is a road safety blog, it is also true that paramedics often have to attend not only to road accident victims, but to people who have been swept to sea. During the past week we reported on the tragic death of a drowning victim in KZN.
We would like to share a few safety suggestions with readers when they decide to have a swim in the sea…
Once you have arrived safely at your destination, how can you be safe in the sea?
• Before entering the sea swimmers should take time to watch the waves and should avoid places where there is a strong backwash, obvious rip currents or a danger of being washed onto rocks.
• Check the weather and tides before you leave home – if the sea's too rough then you could get swept away.
• Only enter where the waves are straight and gentle.
• If you experience a strong current get out of the sea, or remain well within your depth.
• It is better to swim when the tide is rising as the sea will tend to wash you ashore and the backwash and rip currents are not so strong.
• Check with the lifeguard on surf conditions before swimming.
• If lifeguards give you directions or instructions from the stand, obey them. Look out for warning signs and flags:
– Red flag means it's dangerous to swim.
– Red and yellow flag means lifeguards are on patrol and you should swim in the area between flags.
• Be considerate of other swimmers especially when surfing.
• Never swim while intoxicated. Alcohol impairs judgement, unnecessary risks are taken and a swimmer will tire more easily, increasing the chance of an accident.
• Avoid swimming immediately after a big meal, as there is a danger of getting cramps.
• Don't dive into shallow sea – there are many paraplegics who broke their necks diving into shallow pools.
• Don't swim in river mouths, dirty water or when bluebottles are present.
• Never swim alone – use the buddy system.
• Don't overestimate your swimming ability, especially early in the summer when the water is cold. Swimming ability is severely decreased in cold water.
• If you are confronted by a large wave and there is not enough time to get away from it, try to dive underneath the wave. Keep your body as low as possible until the wave passes over you. Timing is important, dive into the base of the wave just before it breaks. Do not dive if the water is too shallow – instead crouch and keep a low body profile.
• If caught in rip currents, relax and swim toward the shore at a 45-degree angle until you are free of the current.
• Do not try to swim ashore against the current – it will only tire you.
• If the rip currents are strong, swim parallel with the shoreline in the same direction as the littoral current and then swim diagonally toward the shore.
• If you are not able to swim out of the currents, call or wave for help.
Also be alert to the emergency numbers available on the Arrive Alive mobile website at arrivealive.mobi