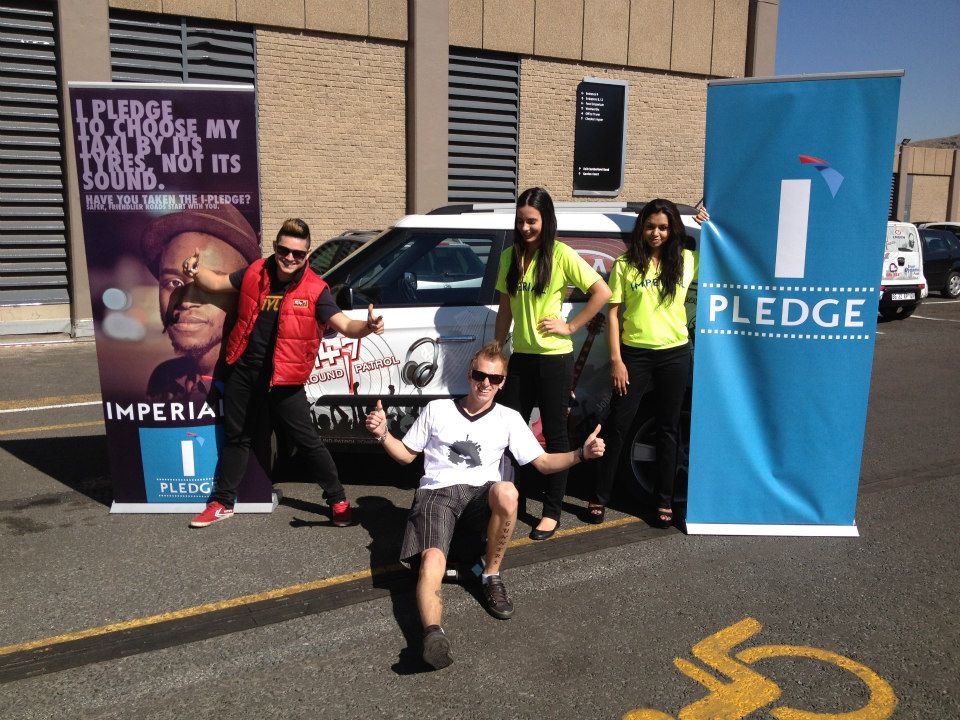 Johannesburg, Tuesday, October 2, 2012: Inspired by Lead SA, 94.7 Highveld Stereo in partnership with IMPERIAL's I-Pledge road safety initiative has chosen to highlight the importance of child safety during Octobers Transport Month.
Hosted by the Breakfast Xpress and IMPERIAL I-Pledge, this campaign encourages all listeners as well as each and every road user to heed the call of donating their unused car seats toward giving a child the gift of safety. Darren Simpson of the Breakfast Xpress has appealed to all to support this initiative. As a new dad to a healthy baby boy, Simpson recognizes the responsibility of all parents toward child safety at large.
In the efforts of bringing about road safety awareness, and creating positive change – all donated car seats will be distributed to all who are in need of these seats for their kids. With the well-being of our children at the forefront of this campaign, the car seats will be re-upholstered, safety checked and cleaned before distribution to ensure that is user friendly and defect free.
Peggy Mars from Wheel Well chatted to the Breakfast Xpress team this morning about the importance of this campaign. "The efforts of 94.7 Highveld Stereo and IMPERIAL I-Pledge toward this cause is nothing short of amazing. We encourage parents to put the safety of their children first."  Wheel Well is a non-profit organization who collects donated car safety seats, and ensure that lower income families receive these.
The Breakfast Xpress Ground Patrol team will be collecting the car seats at the following drop off points:
Tuesday, October 02, 2012, 07h00- 10h00: Hillfox Shopping Centre
Wednesday, October 03, 2012, 16h00- 18h00: Xavier Boulevard
Thursday, October 04, 2012, 07h00- 10h00: Carlswald Shopping Centre
Friday, October 05, 2012, 10h00- 13h00: Coachman's Crossing
For more information on this campaign, kindly visit www.highveld.co.za
Also view and Listen to the sound clip from: Lead SA and IMPERIAL Car seat initiative highlights Child Safety during Transport Month
IMPERIAL is also encouraging listeners to take the I-Pledge, a personal commitment to safer roads, at www.ipledge.co.za.
Additional info:
94.7 Highveld Stereo – Joburg's No.1 Hit music station – is a hot adult contemporary music station that reaches over 1.5 million listeners in the greater Gauteng metropolitan. The station is interactive and it thrives on connecting with the community. While the station's main focus is music, it covers the latest eyewitness news and eyewitness sport, as well as offering regular promotions and events that engage with our audience.   "We play the music you love – because you tell us what to play".
IMPERIAL– As South Africa's transportation leader, road safety will always be IMPERIAL's business. Over 77 000 South Africans have taken the IMPERIAL I-Pledge as their personal commitment to making a positive change in how they use the roads, share it with others and bring about an improvement in road safety. Follow @IPledgeZA on Twitter or find I-Pledge South Africa on Facebook. Safer roads start with you.