A pedestrian was killed after he was run over on the south bound lane of the R102 between the Verulam and Ottawa intersection yesterday (Friday).
Members of Reaction Unit South Africa were called to the scene at approximately 16:58 by motorists reporting the accident. While responding to the scene first responders found that traffic was limited to one lane due to the critically injured man lying in the flow of traffic.
Paramedics treated the unresponsive pedestrian for a severe head injury before transporting him to a Provincial Hospital where he later died.
The driver of the Toyota Avanza that ran over the pedestrian informed Reaction Officers that while travelling in the direction of Phoenix the deceased suddenly ran onto the road which resulted in the accident.
The occupants of the Toyota Avanza were not injured however the vehicle was extensively damaged.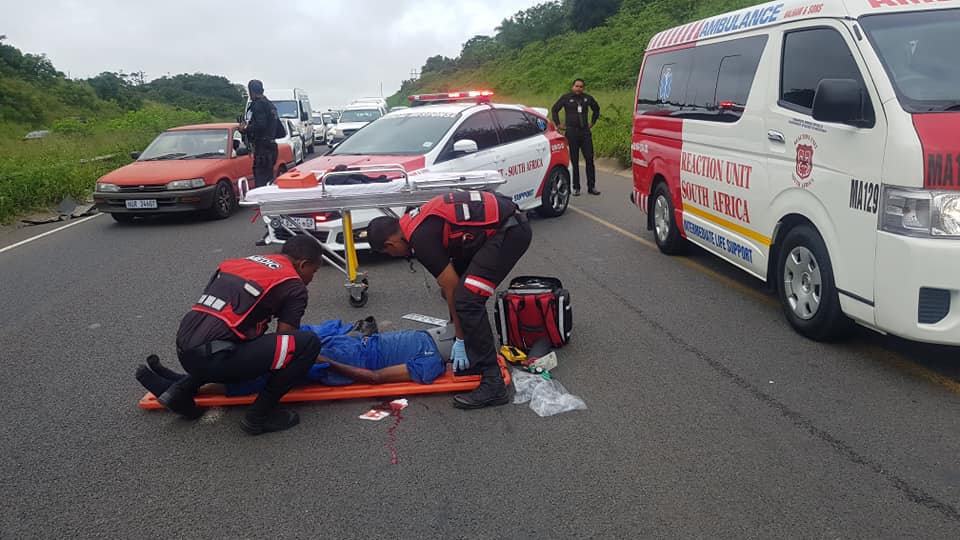 How can our Pedestrians be Safer? We share the most Important Suggestions for Pedestrian Safety https://t.co/NP0loLhkAM #ArriveAlive #PedestrianSafety pic.twitter.com/NhDSSeMUH2

— Arrive Alive (@_ArriveAlive) February 17, 2019