South Africans to raise their #BeRoadSafe flag and become local road safety heroes across the land.
The #BeRoadSafe challenge forms part of the United Nations Road Safety Week which calls on leaders to come up with solutions to stop global road carnage.
Phillip Kekana encourages the youth to become road safety heroes to save lives and reduce road traffic incidents.
 6 May 2019 | Johannesburg, South Africa – Leaders from all over the world will mobilize and come up with solutions that will save lives at the Fifth United Nations Road Safety Week. These global pioneers, celebrities, influencers, policy-makers and ambassadors will provide ideas and interventions that will form part of the SaveLIVES: global road safety guide.
Puma Energy and Road Safety Ambassador, Phillip Kekana, will join the cause and has put out a challenge to South Africans to become road safety heroes in their community. We want South Africans to speak up and show us their #BeRoadSafe Safies*. These pictures, posters, pledges and appeals aim to inspire motorists and pedestrians to become road safety heroes across our nation.
"We must make the streets safe for drivers, pedestrians and our kids. Road safety is something that is progressively getting worse unless we stand up and do something about it. I believe we can all be road safety heroes by slowing down, focusing while driving and watch out for the young kids crossing the roads. We should drive as if every child on the street were our own because that child could be the next pioneer of our country," urges Phillip Kekana, Puma Energy Road Safety Ambassador.
Puma Energy has begun to energize local communities across Africa by implementing road safety infrastructure in 10 countries across sub-Saharan Africa. These lifesaving road safety programmes have reached over 130,000 urban children in high-risk traffic zones. In Africa, child pedestrians are among the high-risk groups for road traffic injury, and a child in Africa is twice as likely to die on the roads as a child in any other region around the world. These incidents highlight the importance of road safety education.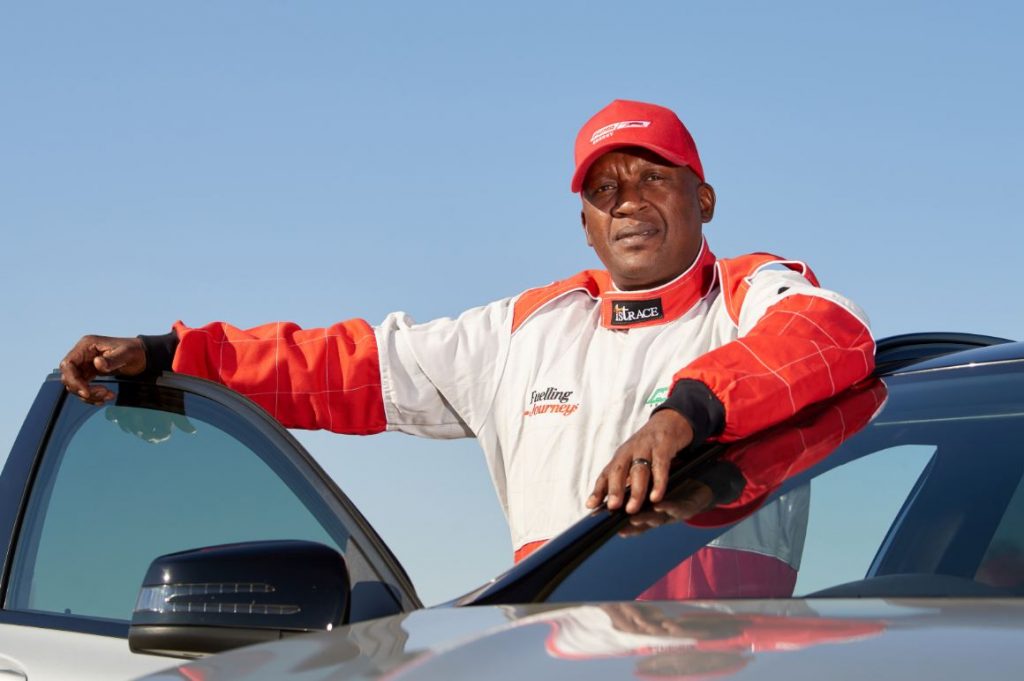 Seggie Kistasamy, General Manager of Puma Energy South Africa, says "Bad driving cannot be ignored, when our children hit the streets they are at risk and we need to ensure they return home safely. We are proud to working with Phillip Kekana to do our part to make our streets safe again."
A new report by the World Health Organization (WHO) indicates road traffic deaths continue to rise, with 1.35 million annual fatalities. Road traffic injuries are now the leading killer of children and young people aged between 5 and 29 years old. Road safety is an issue that sadly does not receive the attention it deserves – and it really is one of our great opportunities to save lives around the world.
"We believe if we all work together and make road safety a priority, we can all save lives. We are eager to see the #BeRoadSafe safies that our fans will share. These fans will ultimately become the posters kids of road safety highlighting what they are doing, what can be done and pointing out areas their community that are hazardous. We hope to come to the rescue by improving the infrastructure like we have done in some many countries across Africa already. This road safety initiative aims to find innovative solutions and create road safety measures that will better protect our children in the future," concludes, Seggie Kistasamy.
Road safety leaders, it is your turn to take action and share your #BeRoadSafe safies with us!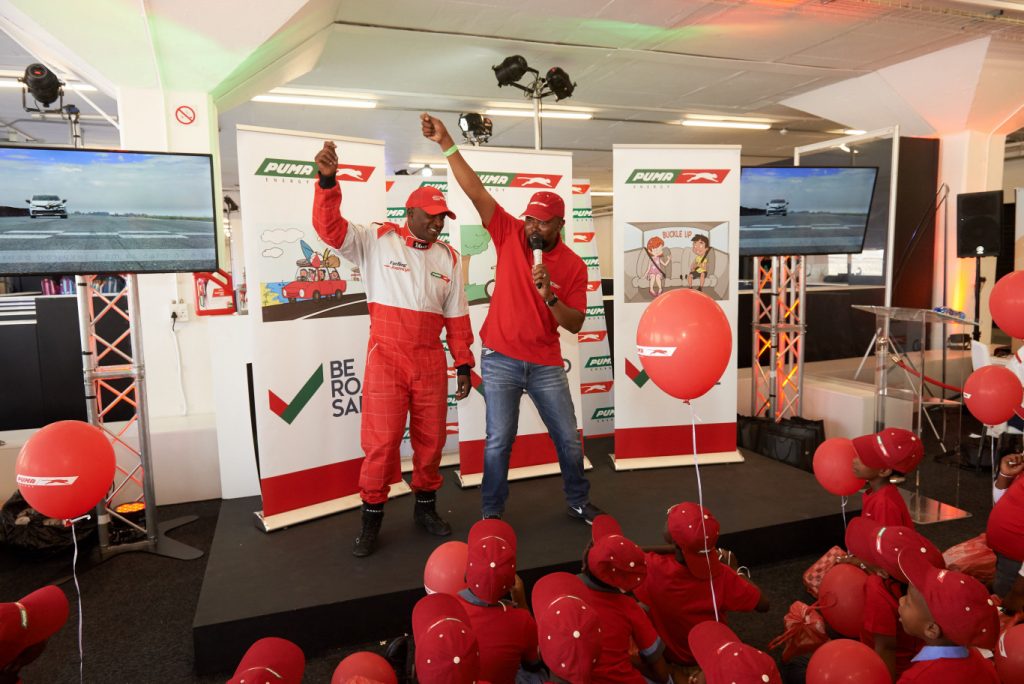 For more information about the #BeRoadSafe movement, please go here:
https://www.pumaenergyfoundation.org/programmes/amend/
Puma Energy in Africa:
Puma Energy has grown to become one of the largest independent storage and downstream companies in Sub-Saharan Africa. The Group is now present in 19 countries in Africa from Senegal to South Africa and continues to expand its footprint from West to East. Puma Energy has invested close to US$2 billion in Africa and over the last two years added 373k m3 of storage capacity to the 1.2million m3 it already had in the region. The Group has a network of 840 retail sites and storage capacity of 1.6million m3 on the continent.

Puma Energy in South Africa:
Puma Energy started its operations in South Africa in 2015, with the acquisitions of Brent Oil and Drakensberg Oil. These acquisitions have led to a significant expansion of our operations in South Africa and we continue to invest in the market to grow our retail network and our storage capacity. Our regional hub in Johannesburg, accommodates our supply and trading teams, our fuels and lubricants department, as well as our aviation team who supplies 47 airports across Africa with Aviation fuels. We currently operate a network of 160 retail sites, as well as two terminals with a total storage capacity of 49 000m3. Market growth over the past two years has been slow at only 1–2% but with annual consumption at around 28 million m3 of fuel, there is significant potential for further growth for our business in South Africa.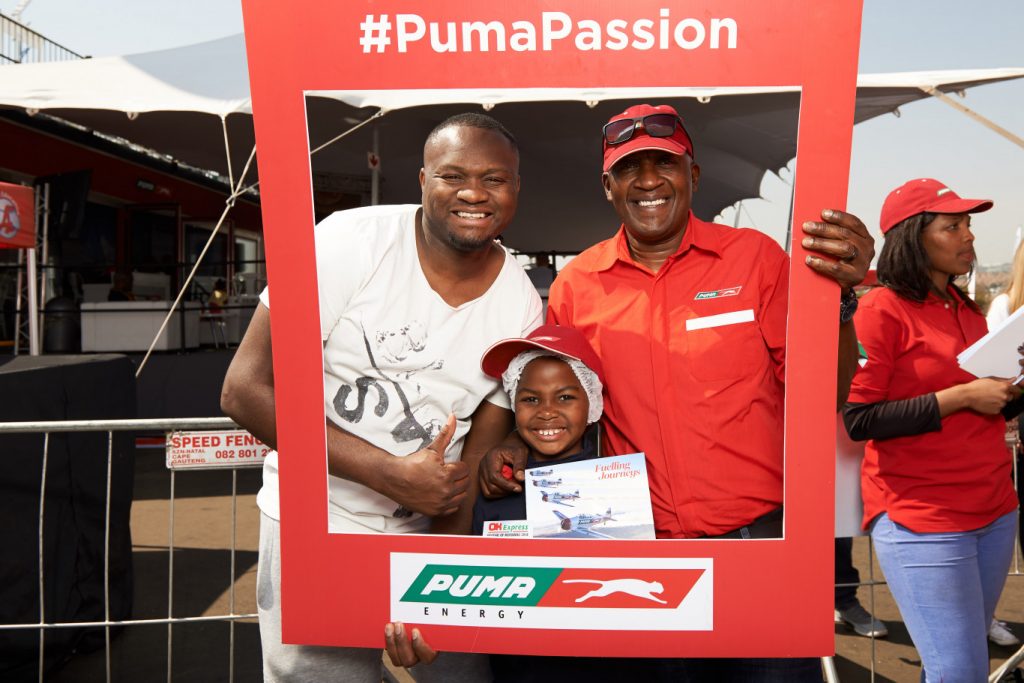 Key market statistics for South Africa:
Storage capacity: 49 000 m³
Retails sites: 165
 Airports: 15